Educator Workshops
I have a better understanding of Indigenous practices and I will be more aware of my actions and how my words about Indigenous topics can inform the opinions and actions of my students.
~ Teacher, West Vancouver Secondary School Pro-D Day, September 2018

Gain experience through meaningful and hands-on learning
Located in the heart of Skwxwú7mesh (Squamish) Nation, Cheakamus Centre provides outstanding full or half-day educator workshops focusing on indigenous and environmental learning. These experiential workshops are designed for a wide range of groups including K-12 teachers and administrators, outdoor centre program leaders, post-secondary program groups, and other adult educators interested in broadening their understanding of indigenous and place-based learning.
Indigenous Cultural Learning Workshops
With an emphasis on making connections through direct experience and a strong sense of place, participants will be introduced to a series of traditional indigenous activities inspired by Skwxwú7mesh cultural teachings in and around a Coast Salish longhouse. In addition, and as a core part of the workshop experience, participants will assist in preparing a fire-cooked meal using traditional Skwxwú7mesh techniques. Educators will enhance their understanding and appreciation of how to more effectively align First Peoples Principles of Learning across a variety of content areas.
Environmental Learning Workshops
Workshops are geared towards educators who are looking to expand their toolbox of teaching strategies and approaches within the field of outdoor environmental education. Visiting groups choose from a range of seasonal outdoor activity sessions, and programs are tailored to meet each group's interests. From the ancient cedar forest to our teaching hatchery and many km's of salmon spawning habit, Cheakamus Centre has a wide range of accessible and inspiring outdoor learning possibilities. Through hands on learning approaches, educators will take with them new ideas and practices to help engage their students in environmental learning.
Workshops will include a snack and full lunch served in the award-winning Environmental Learning Centre.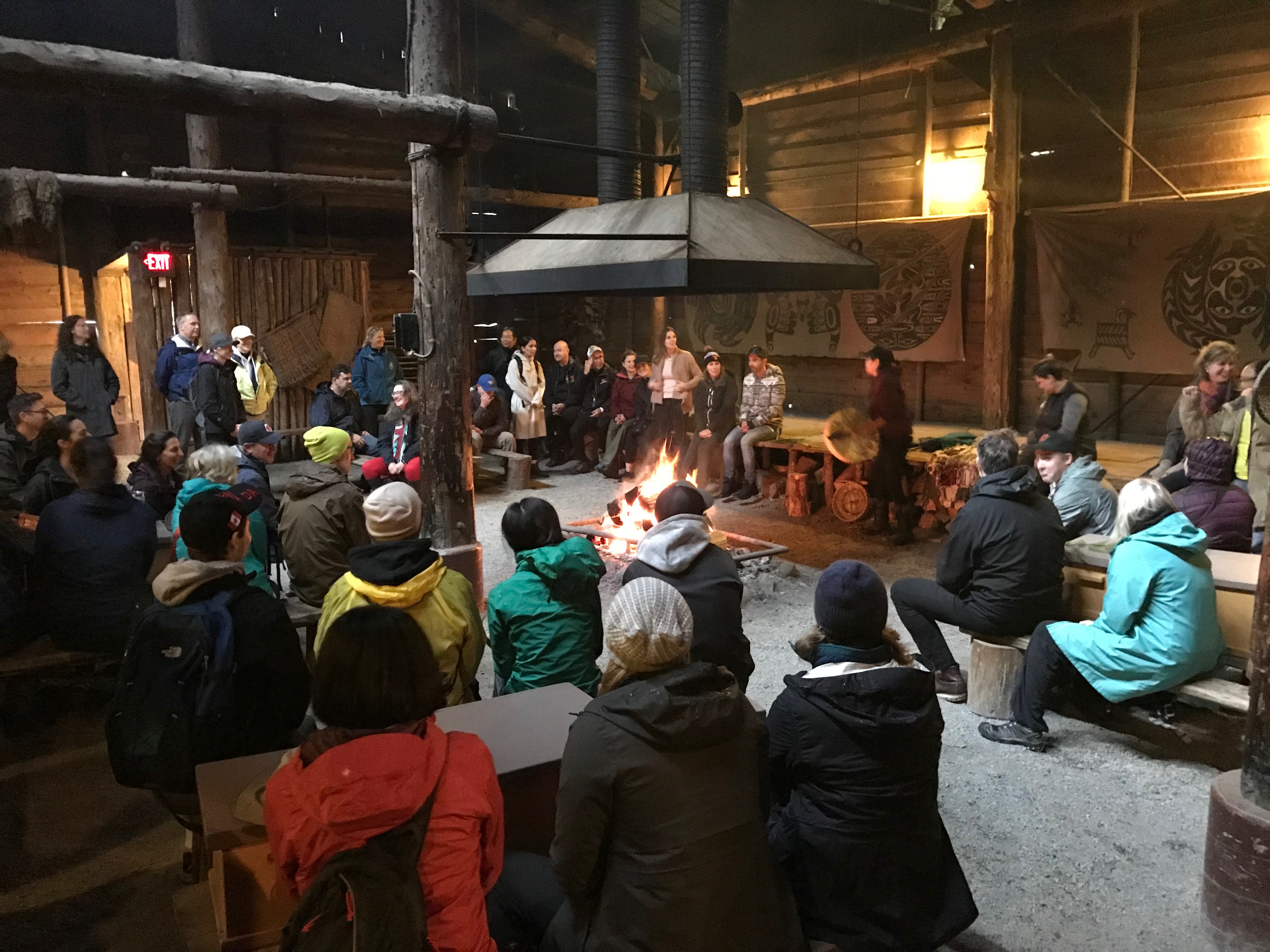 For more information, please contact:
Footer image © Gadbois Photography