Summer Learning Institute
I have a better understanding of Indigenous [cultural] practices and I will be more aware of my actions and how my words about Indigenous topics can inform the opinions and actions of my students.
~ Teacher, West Vancouver Secondary School Pro-D Day, September 2018

A Successful Inaugural Summer Learning Institute!
This past July, we were honoured to host an amazing group of educators from across the province as part of our 1st annual Summer Learning Institute. For three full days, participants explored place-based practices and indigenous approaches to learning while connecting with facilitators and developing a strong sense of community.
Mark your calendar for our 2nd Annual Summer Learning Institute from August 4th, 2020 to August 6th, 2020 - stay tuned for registration details. Sign up for our Newsletter to be kept updated!
*Dates are subject to change.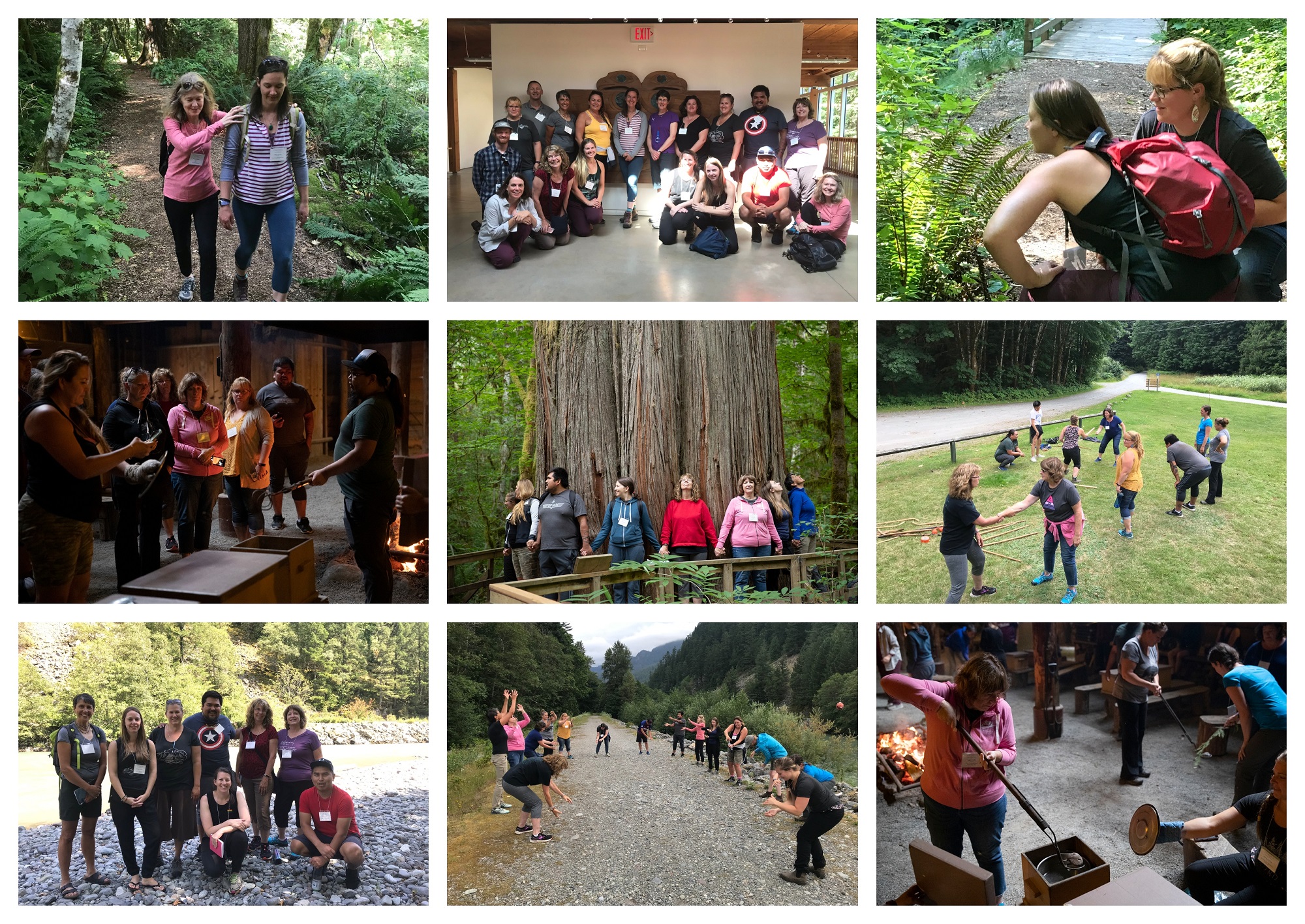 For more information on Educator Workshops, please contact: