Counsellor Process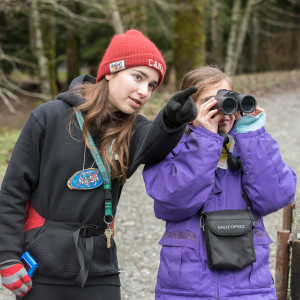 How to Become a Counsellor
1. Attend a Virtual Intro to ODS Counselling Session
Cheakamus Centre will host a Virtual Introductory Counsellor Presentation for Gr.10-12 students in September 2022 to share an overview of the program and answer any questions.
2. Fill out an online Application Form
We will begin accepting online applications from Gr.10-12 students in early September 2022. Parent/guardian contact information will be collected at the time of applying and they will receive a digital confirmation, once submitted. If space is available, applications may be accepted throughout the school year.
After liaising with School Counsellors, we will invite successful applicants to register for a Counsellor Training Workshop. Trainees will complete 1x full weekend workshop (i.e. Workshop 1 or Workshop 2). The available dates for the 2022-2023 school year are:
Workshop 1: September 30 - October 2, 2022 (Fri-Sun)
Workshop 2: November 18-20, 2022 (Fri-Sun)
Workshop 3: February 3-5, 2023 (Fri-Sun)
3. Attend a Virtual Counsellor Training Orientation Session

Once registration is confirmed, we will contact you to confirm the dates of your Training Workshop and invite you to a Virtual Counsellor Training Orientation Session.
4. Pay the training fee ($125) through School Cash Online
This fee helps to offset the cost it takes to train each counsellor (about $200 per student). If you require financial assistance, please contact your School Counsellor.

5. Submit the required forms to your School Counsellor by their required deadline
6. Attend a Counsellor Training Workshop at Cheakamus Centre
Transportation to and from Cheakamus Centre will be provided.
Attending Outdoor School as a Counsellor
1. Sign-up to counsel for the Outdoor School Program
Upon completion of the Training Workshop, we will notify you of available dates for upcoming counselling weeks. Counselling weeks are 3-5 days long, running from October to mid-May. Trained counsellors are required to counsel at least once before the end of the school year.
2. Submit the required forms to odsleaders@sd44.ca 10 days prior to your counselling week
3. Attend the Outdoor School Program as a Counsellor
4. Receive Feedback
Counsellors receive real-time feedback throughout their counselling week and formal feedback from teachers and staff at the end of the week. We are happy to fill out volunteer/work experience forms and/or provide a one-page Counsellor Evaluation upon request - please email odsleaders@sd44.ca and provide at least 2 weeks notice for these.