Our Senior Management Team
Steven Chappell
Maintenance Manager

Steven joined Cheakamus Centre in the summer of 2013 as Maintenance Manager. With a degree in Industrial Design from the Emily Carr Institute of Art and Design in Vancouver and 17 years of hospitality experience, Steven brings a strong background in creative problem solving, maintenance and customer service. Responsible for the maintenance and care of Cheakamus Centre, Steven utilizes his extensive background to create an outstanding and unforgettable experience for every visitor, every time. Steven is very passionate about being in the great outdoors, and having the pleasure of growing up on the West coast of BC, has found, yet again, an exceptional place to live and work where he is surrounded by the wonders of nature. Steven enjoys cross-country mountain biking and when he is not at work you will find him exploring the endless beautiful bike trails in and around Squamish.
Jason Fullerton
Facilities and Operations Manager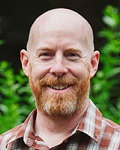 Jason has been at Cheakamus Centre since 2012 in the role of Facilities and Operations Manager. Starting his career with Earls Restaurants and most recently with The Butler Did It Catering as Operations Manager, Jason has been actively involved in the hospitality and food and beverage industry for over 20 years. He brings extensive experience and passion to Cheakamus Centre where he hopes to have a positive impact on the people that visit the Centre, as well as the surrounding community. If not at the Centre you may find him cycling the local trails, searching for fresh powder or out climbing with his family.
Cathy Jenkins
Project Manager, Campus Renewal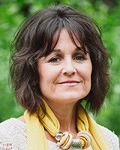 Cathy Jenkins is the Campus Revitalization Project Manager at Cheakamus Centre. Cathy joined the North Vancouver School District in 2006 as Operations Manager for the North Vancouver Outdoor School. Cathy is currently responsible for the long-term campus revitalization project at Cheakamus Centre. Graduating from George Washington University School of Business with a Master of Tourism Administration, Cathy brings an academic background in sustainable destination management, as well as prior experience as Director of Tourism at Royal Roads University and owner/operator of a boutique backcountry lodge in the BC Interior. Throughout her career, Cathy has been actively involved in promoting and advocating for sustainable tourism development, and her local community. Cathy is a founding director of the Cheakamus Foundation, director with Pacific Foundation for Environmental Learning, and past chair of the Tourism Squamish Board. In her spare time, Cathy can be found running or skiing on the many mountain trails throughout the Sea to Sky corridor.
Emily Howie
Sales and Events Manager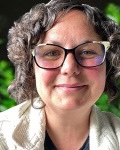 Emily is the Cheakamus Centre Sales & Events Manager; taking care of all Wedding, Retreat and Corporate Bookings.
With her Customer Service history, People-Centric Nature and Compassionate Character she brings extensive experience in Sales from a varied background. From the Pet Industry to the Outdoor & Sports worlds, she has also collected vast experience in the Food, Beverage and Hospitality industries.
A long time Squamish resident, Emily can often be found on the golf course - or out on the trails with her husband and dog, Olive.
Conor McMullan
Director of Educational Programs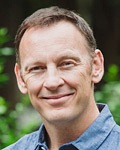 Rethinking how education can engage, inspire and transform has guided Conor's work as an educational leader. From the mountains and coastline of BC to the jungles of Indonesia, he has been fortunate to pursue and share his passion for outdoor and experiential learning in some of the most inspiring natural classrooms on earth.
In addition to facilitating environmental learning programs at the elementary and secondary level provincially and internationally, Conor has taught Environmental and Outdoor Education courses in UBC's Faculty of Education since 2004. From 2011 to 2013, Conor served as a Director at the Green School in Bali, Indonesia. This experience reaffirmed his belief in the power of authentic and engaging learning that connects students to the natural world.
He is grateful for the opportunity to continue this work with the committed team at Cheakamus Centre.
Conor lives and plays in North Vancouver with his wife, 2 sons and his dog Ollie, all of whom enjoy exploring the ocean and forest as much as him.
Wade Rowland
Executive Chef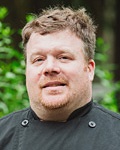 Wade Rowland is the Executive Chef at Cheakamus Centre. He is a career service industry professional with over twenty years' experience anticipating and exceeding the needs of customers. Wade has trained at the Pacific Institute of Culinary Arts, Vancouver Community College, Malaspina and completed his apprenticeship at the Fairmont Chateau Whistler in 2005. He answered the call of Cheakamus Centre after running local kitchens for several years. His goal at Cheakamus Centre is to develop knowledge and appreciation of the place and impact of food, within our lives, our society, our economy and our environment. Wade is a long-time local, living with his family in Sea to Sky country for the last 14 years.