Latest News
Summer Learning Institute,
Aug 14-16, 2023
This workshop is designed to provide hands-on learning experience for a wide range of groups; including K-12 teachers and administrators, outdoor centre program leaders, post-secondary program groups, and other adult educators interested in broadening their understanding of indigenous and place-based learning.
Save the Dates - and check here for more information and registration coming soon!
Open House Scheduled
Sunday May 7, 2023
Save the Date! Our annual Open House is an open public event (no reservations necessary), with great picnic friendly food, access to our salmon hatchery, farm, Coast Salish longhouse, archery equipment, aquatic lab, forest lab, microscope studies, and MORE!
https://cheakamuscentre.ca/news/open-house


Cheakamus outdoor learning featured in Principl(ed) Magazine
November 14, 2020 - A feature article about the power of place-based, outdoor learning – written by Conor McMullan, the director of educational programs at Cheakamus Centre – is published in the November 2020 edition of BCPVPA's Principle(ed) Magazine.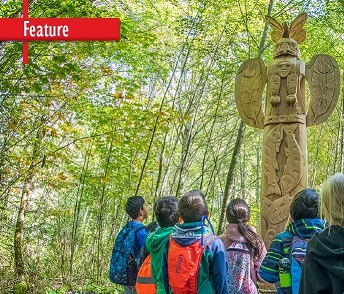 United Way funds help grow food hub at Cheakamus Centre
July 26, 2020 - The Cheakamus Foundation for Environmental Learning is a recipient of the United Way Lower Mainland's COVID-19 Emergency Community Support Fund (ECSF).
The ECSF supports local community service organizations to provide rapid, innovative emergency community support to vulnerable community members during COVID-19.
Cheakamus Centre will use the $19,500 funding for its Transforming Spaces into Community Places food hub project. This project will focus on enhancing food growing practices and food education at Cheakamus Centre.
"With the temporary suspension of onsite programs and facility rentals due to COVID-19, we saw an opportunity to help fill a community need for garden space and food education," said Cathy Jenkins, project manager for campus renewal.
The ECSF grant builds on a recently awarded Local Food Infrastructure federal grant, which will be put toward the revitalization of Cheakamus Centre's teaching kitchen. The upgraded teaching kitchen and adjacent farm and gardens will become a hub for community-based food-related education and activities.
"We are excited to help contribute to local food security through sharing resources and knowledge," stated Executive Chef Wade Rowland. "In addition to growing food, we will be conducting modified workshops centred on the culinary applications for home and school gardens in the weeks and months ahead".
For more information on the United Way Lower Mainland's COVID-19 ECSF, please click here.
Cheakamus Centre food program enhanced by federal funding
The Cheakamus Foundation, Squamish Food Bank Society, Squamish Helping Hands Society, and the Lil'wat Nation have received federal funding to make food more accessible in the Sea-to-Sky Corridor.
On June 24, 2020, MP Patrick Weiler, Member of Parliament for West Vancouver-Sunshine Coast-Sea to Sky Country, announced an investment of up to $61,531 in the Sea-to-Sky Corridor under the federal government's Local Food Infrastructure Fund. Cheakamus Centre received $19,000 in funding and will use the award for the revitalization of our teaching kitchen, which originally served as a student-dining hall.
The enhanced learning space, adjacent to the farm and gardens, will be used for future community-based food-related programs and activities. Through cooking and gardening activities, community members will share food knowledge and develop skills in growing, harvesting, preserving and cooking – including Sḵwx̱wú7mesh (Squamish) traditional--foods.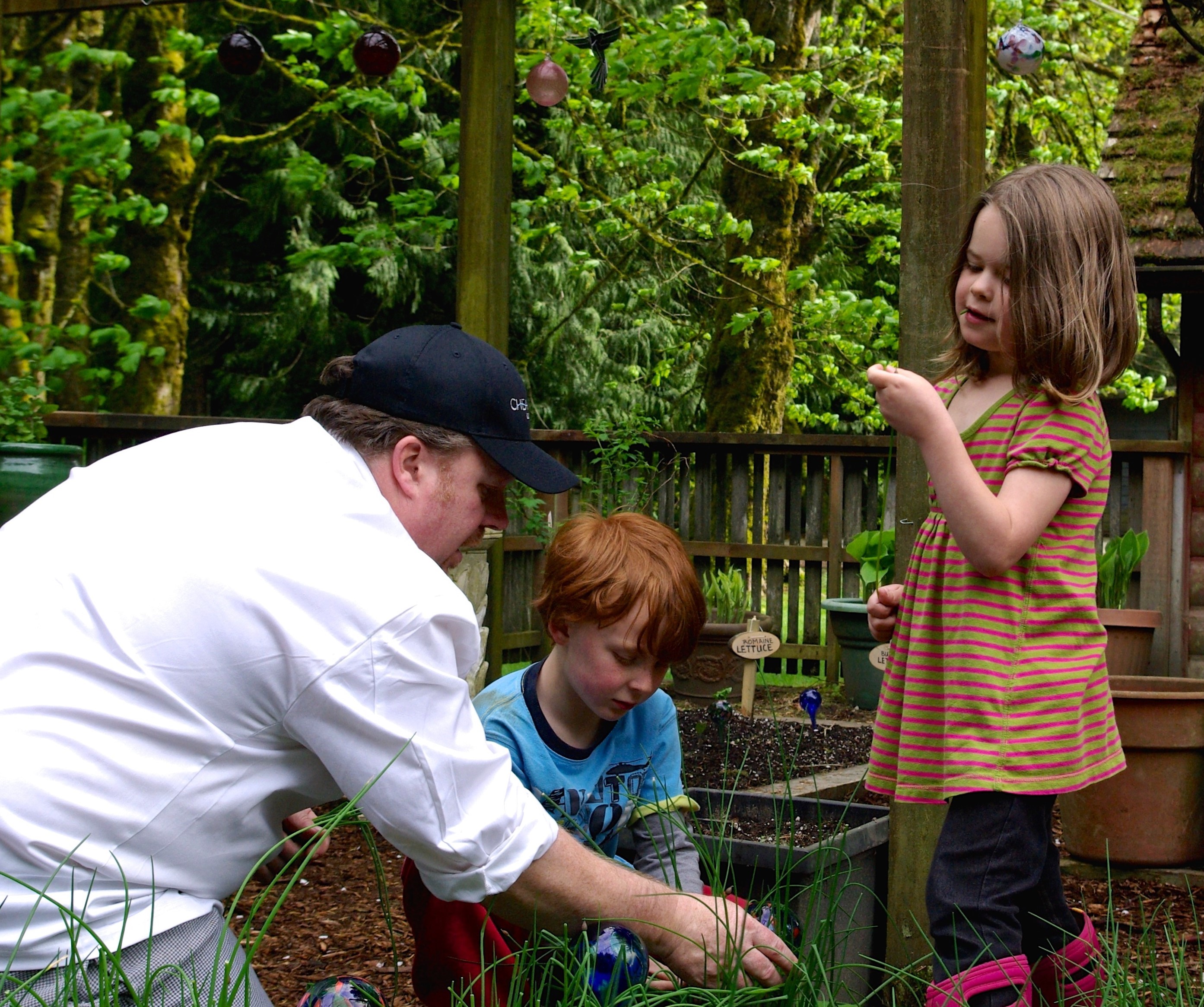 A successful UBC Education for Sustainability (EfS) Cohort at Cheakamus Centre!
In late November, UBC Education held their annual EfS Cohort Retreat at Cheakamus Centre for a full-day of place, Squamish culture and connection to nature through the Longhouse Indigenous Cultural program. Among others, the North Vancouver School District and the Cheakamus Foundation supported this extraordinary opportunity to weave together place, culture, nature and experiential learning.
Everyone had a spring in their step on March 1st!

Friends of Cheakamus members enjoyed a tranquil forest walk through the Enchanted Forest during the monthly First Sunday event - with a fun detour to visit the eight new baby goats at the farm! Click here to learn more.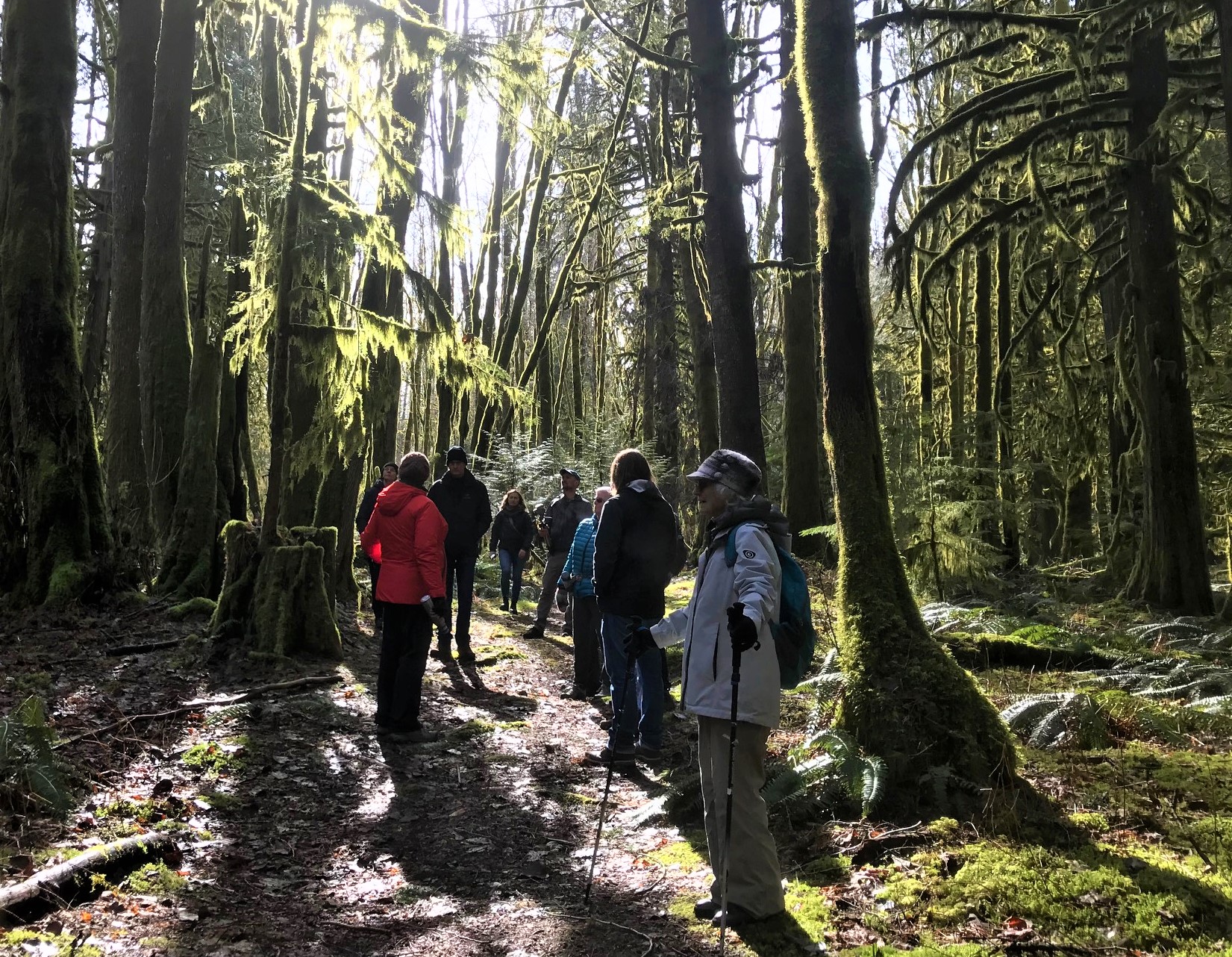 The Giants Among Us
On a crisp Thursday afternoon in February, Squamish Chief Reporter, Keili Bartlett joined Cheakamus staff for a guided walk to the old growth forest to view some of the 750+ year old Western Redcedar trees! The trees sit on our ecological reserve, which can only be viewed under the guidance of Cheakamus Centre staff to make sure both the sensitive ecological reserve and its visitors stay safe. While school groups often visit the site, it's also open on the first Sunday of every month with the Friends of Cheakamus program series.
A Message for 2069: Cheakamus Centre Celebrates 50th with Time Capsule
In January 2019, we began celebrating our 50th anniversary, and with that, we launched the 50 years – 50 faces campaign – a celebration of individuals who have been part of an extraordinary journey that spans five decades. We collected stories and memories from our Cheakamus community. On December 6, 2019, as part of wrapping up our 50-year celebrations, we hosted a celebration event where we buried a time capsule that will be opened in the year 2069.

The magic of a memory - 50 Years of life-changing experiences at Cheakamus Centre
To wrap-up of 50th year, we have been busy sharing stories through our 50 years - 50 faces Campaign and have also been busy posting blogs on our website and sharing the incredible testimonials on our social channels from people who wanted to share how their experience at Cheakamus Centre was so impactful in their lives. Recently, were featured in the autumn publication of Camp Business on 'camp life' at Cheakamus.
Connecting People, Place & Planet - A successful Classrooms to Communities (C2C) Provincial Professional Development Conference!
The energy from this past weekend at the Classroom to Communities (C2C) Education Network Provincial Conference is still buzzing! A tremendous growing circle of educators connecting people, place and planet was evident. From the longhouse, storytellers and program of sessions, to the Exhibitors Fair and Networking Social, and the remarkable field experiences on Saturday for an Indigenous Cultural Learning Workshop at Cheakamus Centre, there were precious memories and new connections made! Next year's conference will be in Prince George, BC - don't miss it!
Click here to read the full media release.