Overview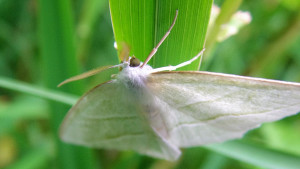 Click here for our latest Community Report
Our Vision
To be a dynamic centre of excellence for environmental and Indigenous cultural education, and a welcoming place for learning, gathering and sharing in nature.
Our Mission
To create a hub of authentic, meaningful experiences that connect people to the natural world, and inspire sustainable values and behaviours.
Our Core Values
DISCOVERY create opportunities for learning in nature that foster curiosity, citizenship, and creativity through joyful and thoughtful exploration.
STEWARDSHIP commit to careful stewardship of all human, natural, and financial resources to operate in a sustainable way that preserves our legacy for future generations.
COMMUNITY informed by Ch'iyákmesh cultural teachings, enhance connections between individuals and nature by leveraging the power of collaboration and shared learning.
OPENNESS demonstrate ability and willingness to embrace new and different ideas, be open to change, and seek to continually improve.
RESPONSIBILITY commit to sound management in all aspects of operations, and promote an environment that welcomes diversity, equality, and inclusivity.
INNOVATION encourage creativity; strive to think differently and turn our ideas into actions; seek out new possibilities and solutions to create success.
TEAM SPIRIT work together as one team to achieve our mutual goals; help each other grow personally and professionally; infuse fun and passion for what we do.
Background
Established in 1969, Cheakamus Centre, formerly the North Vancouver Outdoor School, is an overnight field school and environmental studies facility located on 165 ha of ecological reserve in Paradise Valley. This Centre is owned by the North Vancouver School District (NVSD) and offers a wide variety of experiential environmental programs to children and adults from the Sea to Sky corridor, lower mainland, and beyond. Our renowned overnight field school and cultural programs include nature-based and outdoor activities tied to the new BC curriculum. Program offerings also include youth leadership, recreation, and other hands-on experiences intended to instill in young learners a sense of respect and appreciation for the natural world. Cheakamus Centre also hosts visitors from around the globe for special events, retreats, camps, conferences, seminars, and workshops. In July 2012, the LEED® Platinum BlueShore Environmental Learning Centre (ELC) opened its doors in the heart of Cheakamus Centre's campus, allowing for exciting new educational programs and environmental initiatives, and expanded conference and event space. At the same time, NVSD entered into a facilities management services agreement with Listel Hospitality Group to advance the broader vision for Cheakamus Centre as a centre of excellence in environmental education and sustainable hospitality.