Cabin Renovations
Creating Cozy Cabins
Energy-efficient retrofits to Cabin #1 complete!

We were pleased to join forces with BCIT School of Construction and the Environment to deliver a pilot "High Performance Tradesperson" course for indigenous students from across BC. For one week in May, students were highly involved in energy-efficient retrofits to Cabin #1. In addition to gaining practical hands-on skills, students learned about Skwxwú7mesh culture in evening workshops. Check out BCIT's Zero Buildings for a Complex World video on the project, and our slideshow highlighting all of the fun!
A great Passive House Canada Social tour!
Thank you to all who visited Cheakamus Centre for the Passive House Canada Social tour on October 26th at Cheakamus Centre! The tour began around both the unfinished cabins, and the Passive House retrofitted cabins.
Learn more about Passive House Canada Social Passive House Canada Social tours!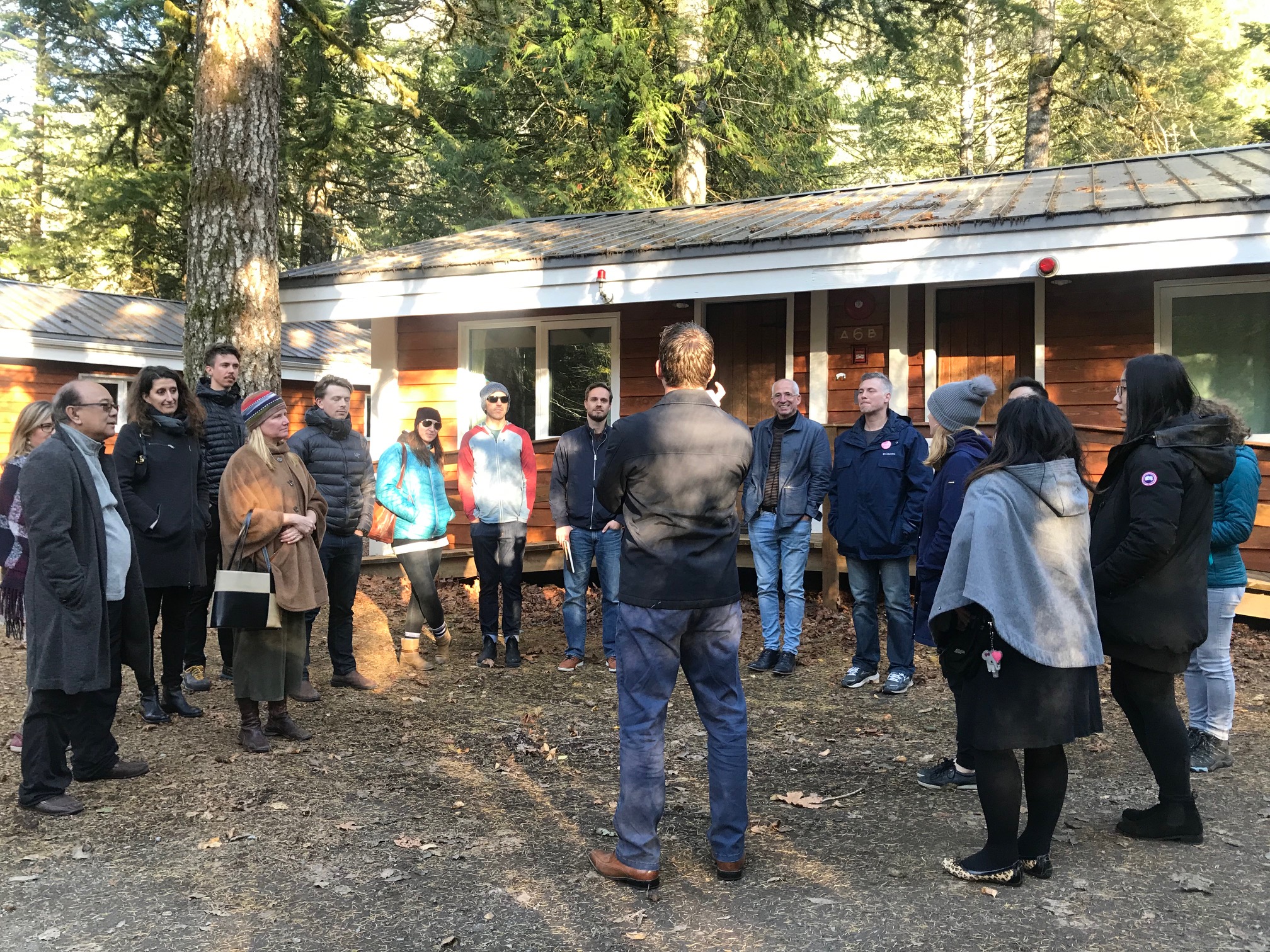 Help us re-build a legacy for future generations
​We need your help!
Please donate now to make this happen. Your donation will ensure school children have a cabin to call home for one of their most anticipated weeks of the year
Breathing new life into old cabins, naturally!
The cabin project is part of a multi-year campus revitalization that began with the construction of the LEED® Platinum BlueShore Financial Environmental Learning Centre in 2012. The well-being, safety and comfort of students and visitors continues to guide campus development and adaptive re-use of buildings. Ensuring best practices in sustainable design and construction, respecting the natural environment, and celebrating Cheakamus Centre's unique history are key considerations in all campus renewal projects.
To learn more about the cabin project and opportunities for in-kind donations, sponsorships and naming opportunities please contact:
Cathy Jenkins
Project Manager, Campus Renewal
cjenkins@sd44.ca
778.772.0157