Weddings
"We are still speechless from how amazing our New Year's Eve wedding was at Cheakamus Centre. The venue, Amanda and her team were absolutely incredible. We couldn't have asked for better! We have nothing but good things to say about Cheakamus Centre! It was THE best."
~ Elyse Bouchard & Michael Leahy, Bride & Groom, New Year's Eve 2018
Your forever starts here....
Cheakamus Centre provides the ideal natural forest setting to begin your happily ever after. Whether you are looking for a modern indoor wedding venue or a majestic outdoor backdrop surrounded by the forest canopy, you will find what you are looking for on our extensive 165 ha ecological reserve located in a true pacific northwest forest setting.
Inspirational natural décor and local seasonal cuisine will set the stage for a magical wedding day. Throughout the planning process, our experienced staff will accompany you to ensure your wedding is both memorable and relaxing.
As each wedding is unique, we encourage you to come for a tour around our beautiful property and discuss your wedding dreams in person. We also offer onsite accommodations, so please let us know if you are interested in making your special day a special destination weekend instead!
Click here to explore other couple's experiences in our natural forest setting.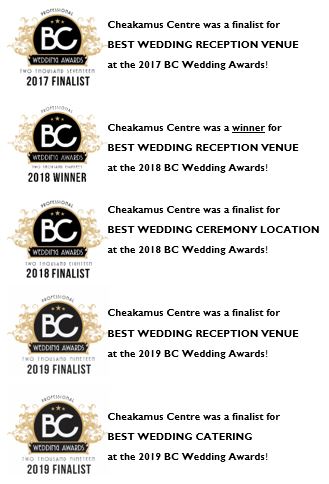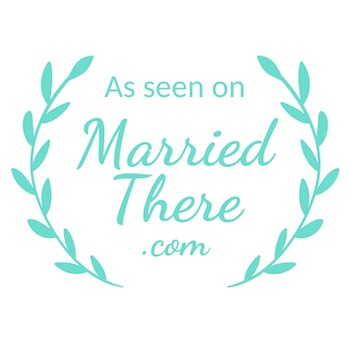 Click here to learn about how to make your wedding more sustainable!

Have any questions? Our Wedding FAQ will surely answer many of your questions, click here to learn more.
For Filming, Educational Program, or Facility Rental inquiries, please visit those pages directly:

Filming Educational Programs Facility Rentals
Please complete this form for more information on Weddings
Slider image 1 © Madison Joy Company


Slider image 2

© Elyse Anne Photography




Slider image 3

© Jelger and Tanja Photography
Slider image 4 © Billie Woods Photography


Slider image 5

©

Stolenstill Photography




Footer image ©

Elyse Anna Photography


Right image 1 © Sara Rogers Photography
Right image 2 © Pebble and Pine Photography
Right image 3 © - Jelger and Tanya Photography


Right image 4 © - Madison Joy Company