Food and Beverage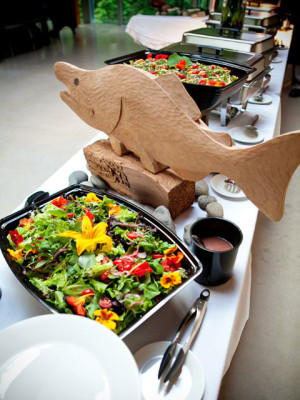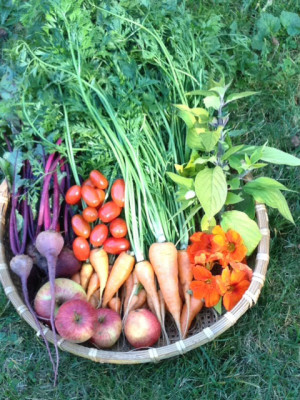 Share in Community and Good Food
Support Local
At Cheakamus Centre, we believe in good food that promotes social and environmental responsibility. We care about the entire food cycle from soil to table to soil. Locally sourced and thoughtfully prepared meals provide opportunities to come together and share conversation in a community setting. We are committed to delivering the best food we can to ensure that our students and guests are healthy, happy and energized!
Use Wholesome Ingredients
Much of the nutrition found in food is lost through excessive processing. When we purchase ingredients for Cheakamus Centre we will, whenever possible, source whole ingredients and make food from scratch, using our own garden herbs and vegetables. In this way we can have homemade meals with more nutrition, better flavor and true seasonality. We routinely make our own baked goods, salad dressings, sauces, and much more! This way we accommodate a wide range of special dietary needs, food intolerances and allergies without having to radically alter the menu, minimizing "special" servings. Sugar reduced diets, vegetarians, vegan meals, gluten free, and other food allergies are all far easier to accommodate when you use whole ingredients and are certain of their source.
Divert Waste from Landfill
By buying items in bulk we are able to limit our contribution to landfills and reduce the amount of packaging involved. Other ways we divert waste from the landfill include: composting food scraps; recycling all bottles, cans, cardboard, glass, and paper; saving food in the kitchen in reusable containers; preparing only the amount of food that is needed; and using appropriate scraps to make stock for soups and sauces, or as feed for our pigs.
Nut-Restricted Policy
Cheakamus Centre is a nut-restricted facility, which includes all meals provided by Cheakamus Centre. In addition, any snacks containing nuts or nut products provided by an individual is strictly prohibited. This also includes any skin care and hair products that may contain nuts. Failure to oblige by this no-nut policy will be subject to a facility cleaning fee charged to the contracted client's final invoice.