A New Cabin Life
October 11, 2018
Cheakamus cabin renovations building on a rich history!
Cabin life is at the heart of the overnight experiences at Cheakamus Centre. Cabins are more than just places to sleep at night. Cabins are where friendships are nurtured, experiences shared, and memories made.
As the saying goes, 'If only walls could talk…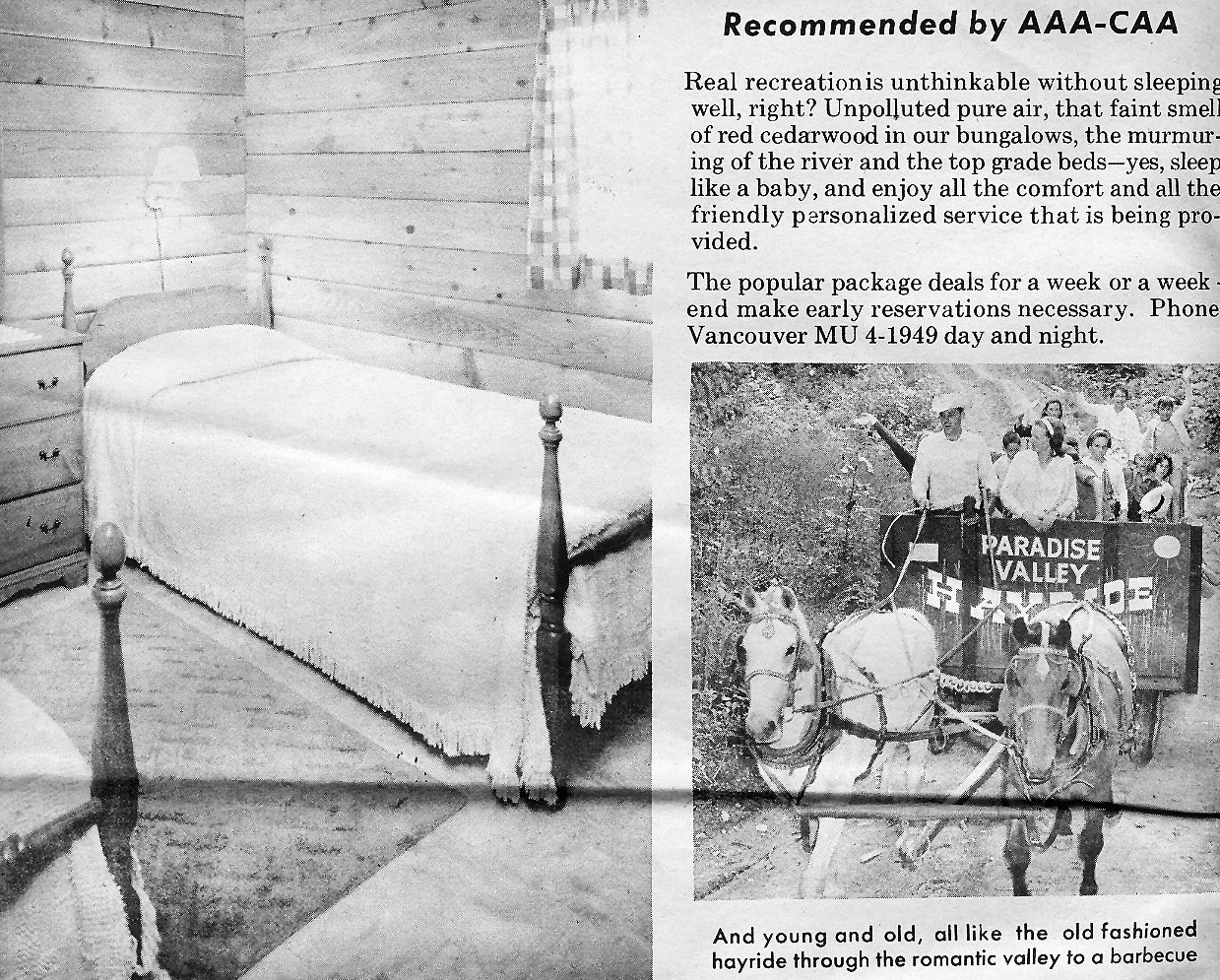 The Pan Abode cabins at Cheakamus Centre date back to circa 1950, when they were motel units at the western-themed Paradise Valley Resorts. Vol.1. No. 1 of the Paradise Valley Times (1963) boasts "Unpolluted pure air, that faint smell of red cedarwood in our bungalows, the murmuring of the river and the top grade beds – yes, sleep like a baby..."
During their stay, guests enjoyed Chuckwagon Dinners, Western Barbeques, hayrides and fishing. Guests paid $4 a day for meals. Groups of 25 or more paid $3! The resort lost momentum with the flooding in the 60's, and the building of the new highway to Whistler that bypassed the property.
In the 70's, the United Church of Canada operated the property as a retreat centre and the cabins went through another transformation. On April 6, 1970, Eastview Elementary School sent the very first class of grade sixes off with their sleeping bags to attend Outdoor School.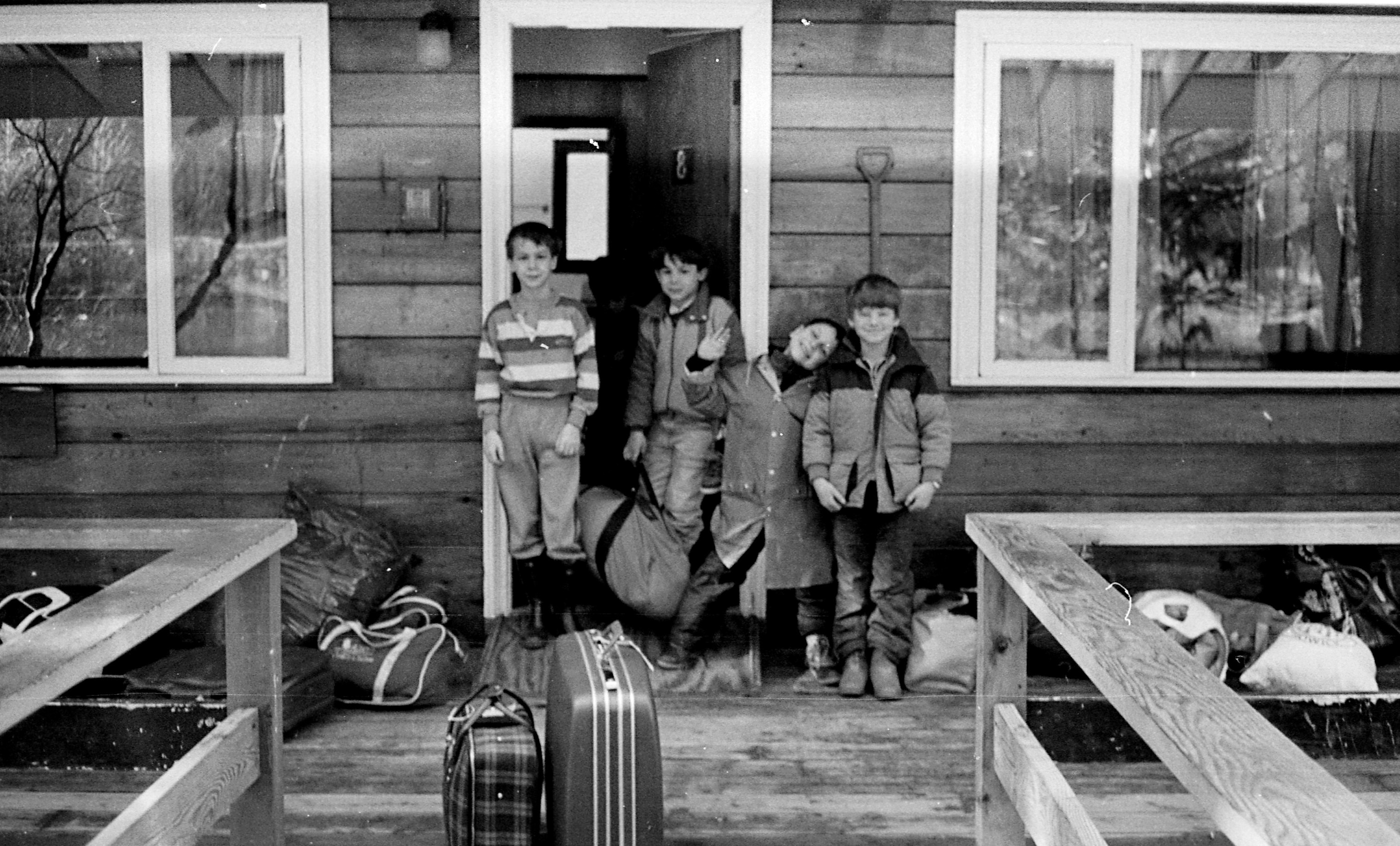 The rest, as they say, is history.
The cabins continue to be "home away from home" for thousands of school children and visitors. In 2017, the Cabin Enhancement Project was launched with the goal to renovate all of the "wellloved" sleeping cabins, to ensure this overnight tradition continues for future generations.
When embarking on the renovations, it was important to the project team to preserve the sense of character and history of the cabins, while creatively providing energy efficiency upgrades and improvements.
Deep energy retrofits to Cabin #5 and #6 are now complete.

The two cabins have new roofs and foundations, and high-efficiency windows.The cabins were wrapped in a "better sweater" with added insulation to the roof, walls and under the floor – actual sheep's wool was used to insulate the roof! Interior upgrades include more accessible bathrooms and ventilation systems to improve indoor air quality and occupant comfort.
Special thanks to the Cheakamus Foundation for spearheading this incredible project, and to Mountain Equipment Co-Op, Government of Canada, BC Hydro and North Vancouver School District 44 for their support.
Learn more about the deep energy retrofit process, and eco-friendly industry contributions in this informative Video and Infographic from BCIT School of Construction and the Environment.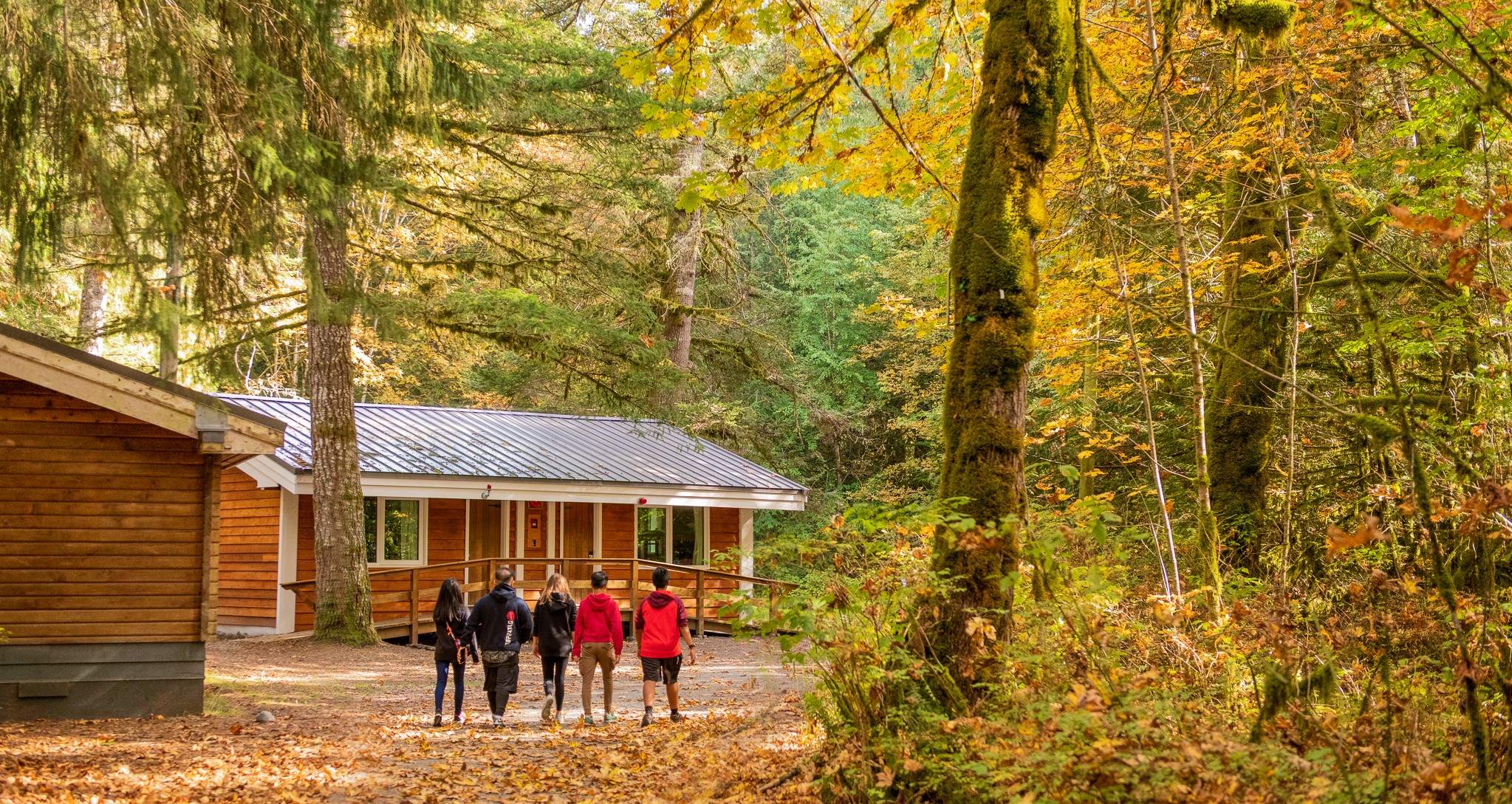 Cabin #1 is underway with Cabin #2 slated for renovations in June. Click here to learn more or to donate!
Contributed

by Cheakamus Centre staff: Project Manager, Campus Renewal, Cathy Jenkins