Wintering Bald Eagles
December 12, 2018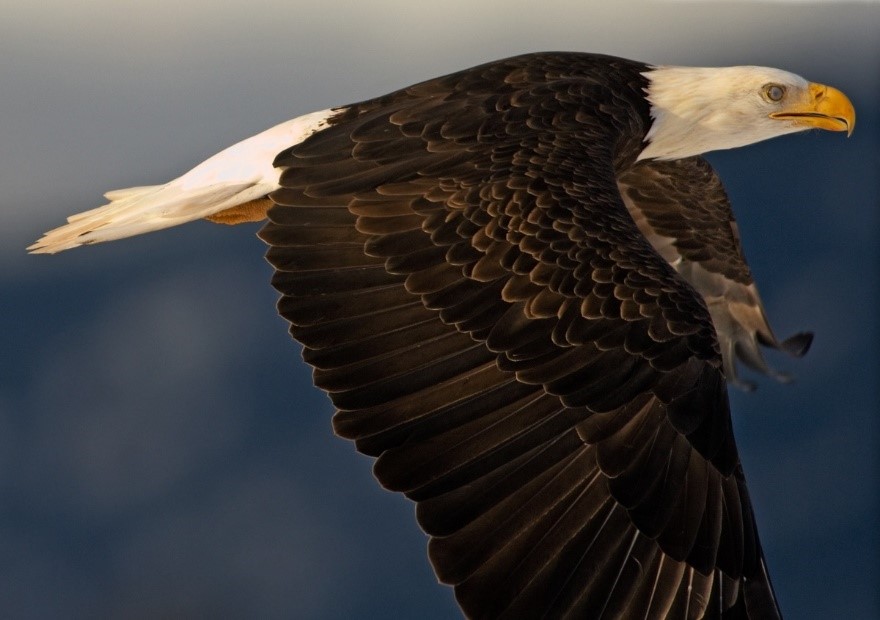 The Squamish River Valley is world-renowned for its large congregations of wintering bald eagles.
Hundreds of these impressive raptors arrive each year during the late autumn to winter and are drawn by the annual salmon run. Mature cottonwood trees offer ideal perching and roosting habitat, and the abundant spawning salmon provide a vital food source. Since 1981, Cheakamus Centre, Skwxwú7mesh (Squamish) Nation and local conservation partners have been working together to restore the side channel habitats of the Ch'iyákmesh River. The 165 ha Cheakamus Centre ecological reserve now protects over 10 km of spawning channels for thousands of spawning Pacific salmon each season and provides a winter sanctuary for these magnificent birds of prey.
These amazing birds sojourn in Squamish until early February, which coincides with the completion of spawning salmon. The number of eagles depends on the weather conditions, food source, and human conflicts. According to the Squamish Environment Society's Annual Winter Bald Eagle Count, in 1994, the Squamish Valley was home to 3,769 bald eagles - a world record! Since the 1994 record, the average number of eagles counted in the Squamish Valley is approximately 1,300.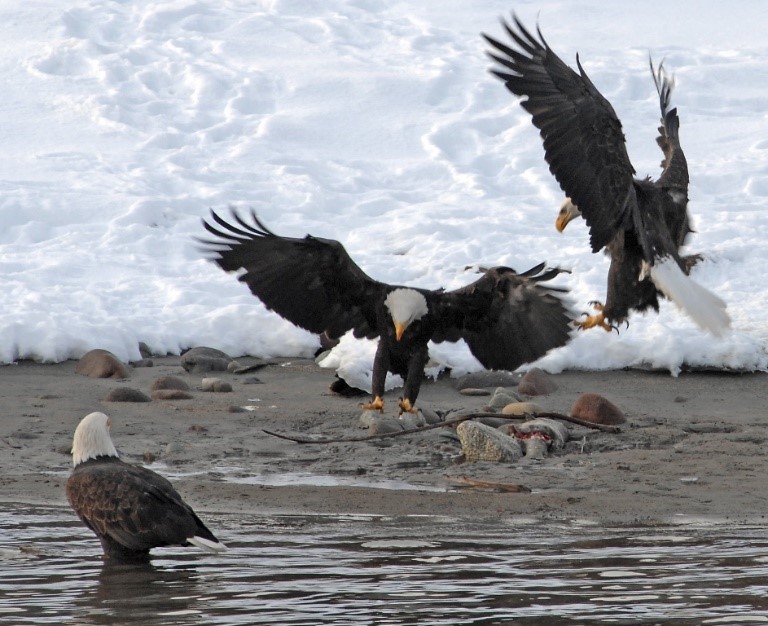 Bald eagles are versatile and resourceful feeders. In the coast of British Columbia, they prey mainly on fish (and their eggs).
They are also known to feed on smaller birds (and their eggs), and small animals like rabbits, reptiles, amphibians and crabs. Since bald eagles only eat meat, this makes them carnivores. They commence their migration to the coastal regions of British Columbia after salmon spawning begins in late August and September. Eagles have an incredible ability to devour food when it is available and can then digest it over several days. Eagles can also survive many days and sometimes even weeks of fasting! This allows them to take full benefit of the seasonality of copious food sources.

In the spring, most eagles travel north along the coast or inland to nest. Some nest along the coast, choosing large ancient trees close to the shorelines where they can then forage for food. In the summer, there are a few pairs of eagles that nest and raise their young in the Squamish area. However, larger concentrations tend to be found in areas where food is more plentiful.
Eagles reach maturity at 4 to 5 years and their life span is between 15 to 30 years in the wild.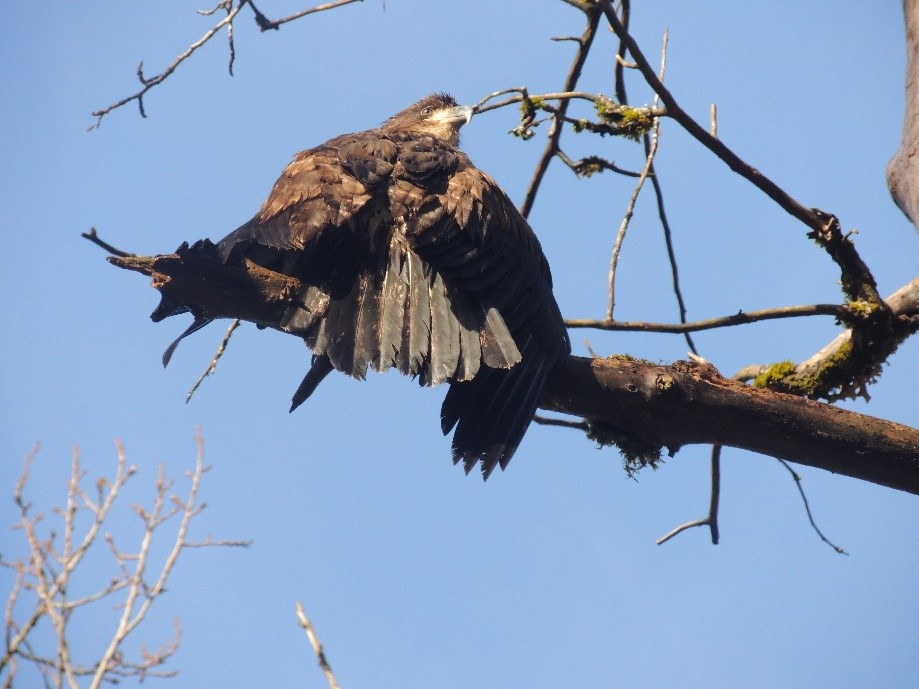 Mature eagles have the white head and tail, with yellow claws, eyes and beak. Immature bald eagles look more spotted; and adult bodies are more uniformly brown.
Unfortunately, death is common for young eagles. According to statistics from the Squamish Environment Society, only one in ten reaches four years of age and a shocking fifty percent of eagles die in their first year! Proficiency of survival skills such as hunting for food sources, as well as sheer luck, determines which individuals survive to adulthood. Though these amazing creatures face many natural barriers for survival, bald eagle population declines are also contributed to human activities. Hunting contributes to a large part in early population drops; and habitat loss from urban development and industrial activities, result in a loss of trees and reduced salmon habitat, which distress eagle population survival.
Here are some great eagle viewing ethics from the Squamish Environment Society to adopt in your next walk this fall and winter.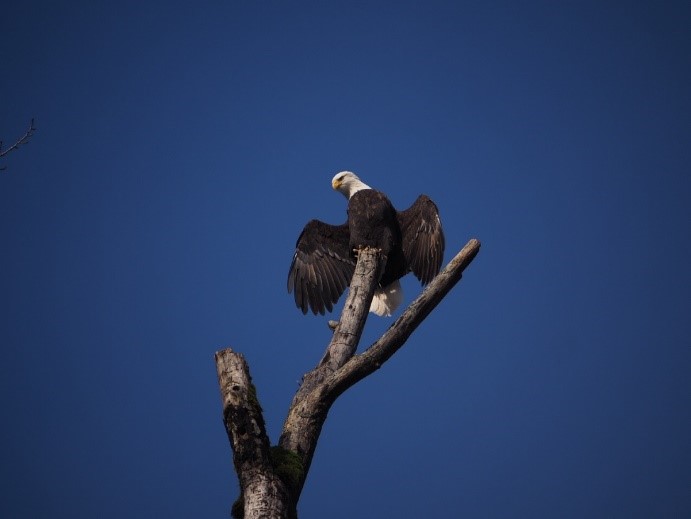 Please give eagles space
Use binoculars or a zoom lens to get a closer look
Do not use drones for photography
Stay on dikes and public property
Stay off gravel bars and private land
Keep your dogs on a leash
VIDEO: Injured Bald Eagle rescued from Cheakamus Centre in March returns to its natural habitat and released back into the wild after rehabilitation.
Written by Cheakamus Centre staff : Communications and Marketing Manager, Sepideh Tazzman