Connecting to Place
April 23, 2020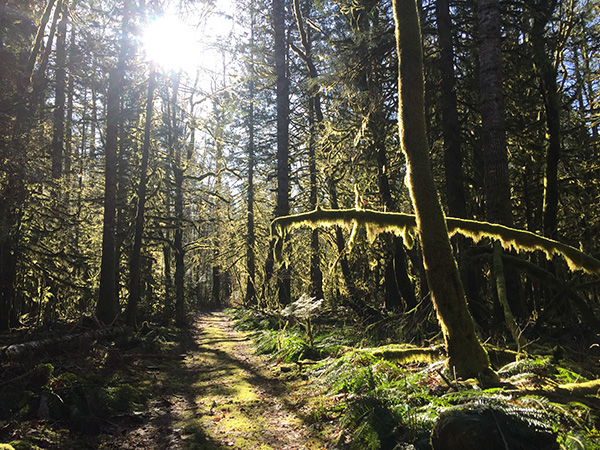 David Suzuki once said, "The way we see the world shapes the way we treat it. If a mountain is a deity, not a pile of ore; if a river is one of the veins of the land, not potential irrigation water; if a forest is a sacred grove, not timber; if other species are biological kin, not resources; or if the planet is our mother, not an opportunity -- then we will treat each other with greater respect. Thus is the challenge, to look at the world from a different perspective."
The way that we connect to place has a lot to do with what our experiences are in that place.
As an Environmental Learning teacher, who teaches place-based, experiential education, I am passionate about connecting people to place and nature. My hope is that these connections will foster an increased respect and sustainable relationship with our environment. Sparked partially by my graduate studies, my work, and my desire to connect myself further to the place I live and teach in, I chose to learn more about the Squamish Nation's connection to place. Through this experience of talking to, working with, and learning from many Squamish Nation, I have come to understand how this connection defines a respectful relationship with the environment. I am inspired by knowledge of flora and fauna and Squamish stories about taking care of the land and never taking more than you need. I was intrigued to understand more about how the Squamish connection to the land cannot be separated from their culture and language. From what I have learned about the Skwxwú7mesh stelmexw (Squamish People) from my Squamish Nation coworkers, their land ethic is one that should be emulated, as it can act as an example for others to follow.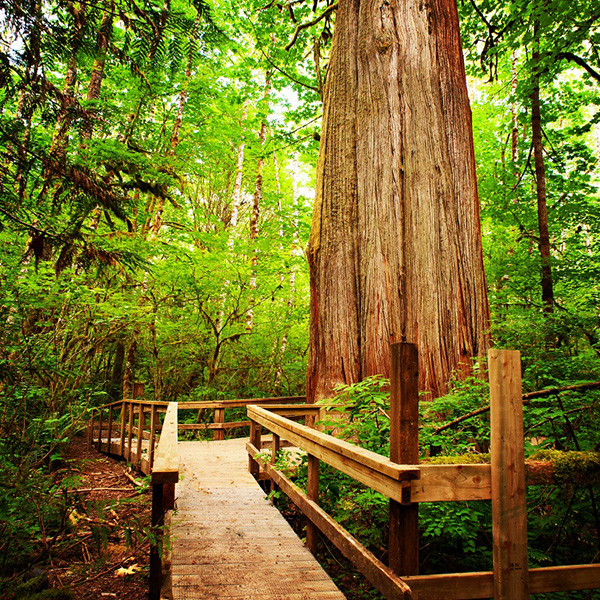 The idea or sense of Place can be hard to define.
One definition of place is that it is any environment, locality, or context with which people interact to learn, create memories, reflect on history, connect with culture, and establish identity. To some people, it is a physical space while for others it includes memories, spirit, and history. For many First Nation cultures the concept of place is deeply engrained in identity. Through my research about place, I came across some interesting approaches to defining the concept of place; the following definition stood out to me. In their article, Learning Indigenous Science From Place, Michell et al. provide a list of five concepts of indigenous place.
They suggest that Place is: 1. Multidimensional - it is more than the geographical space. For example, it holds cultural, emotional and spiritual spaces, which cannot be divided into parts; 2. Relational - all life is interrelated; 3. Experiential - experiences a person has on the land give place meaning; 4. Local - each First Nation has a unique, local understanding of place; and 5. Land-based - land is interconnected and essential to all aspects of culture. This definition has informed my practice as a teacher and made me reflect about my connection to place and how I might help connect my students to this place.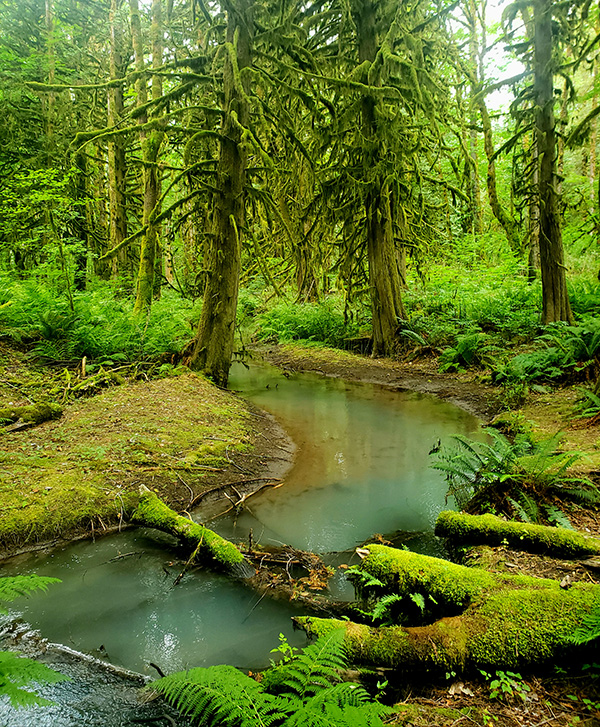 Consider how the five concepts of Indigenous place might resonate for Squamish people. If you listen to the oral history of Skwxwú7mesh stelmexw, you will quickly learn of a vast and remarkable history of place and the importance of connectedness to the land, their spirit and overall identity. Their oral history spans generations, teaching and sharing stories that highlight ancestral ties to the land, meaningful place names, and sacred spaces. The Squamish Nation has a connection to the land in the Sea to Sky Corridor incomparable to any other residents. It is said that their language even reflects the rhythm of the land.
Now that you may have a greater appreciation for the concept of place, you may recognize that it varies from person to person and culture to culture, depending on your worldview and your experiences in that place.
You may be wondering how you and your families or students can connect to the place that you live in. Here is a list of some ideas to help you facilitate discussions and activities related to connecting to place, while acknowledging the ancestral territory and history of that place.

Putting Into Practice:
Always acknowledge the traditional territory upon which your program is taking place, reminding people of the significance of this place.
Connect with your School District's Indigenous Education Team to get names of guests to invite to work with and teach your students Indigenous art, skills or language.
Participate in reconciliation by learning about traditional medicine and foods. Be a part of "place making" through the creation of green spaces. Increase access to nature in built environments.
Articulate the Value of the Wild Spirit: write poetry, songs, stories or create a variety of art forms. Discuss the power of story and how stories are not always represented in writing.
Find the "Wisdom [that] Sits in Places": Explore places, place and what they mean to a particular group of people. Sit in a place for an extended length of time and try to imagine what may have happened in that place long ago. Research the significance of this place to the First Nation of that area. Share a story about this place.
Do some place-based mapping to acknowledge and understand special places in the community. Build signs and/or maps of place at culturally and environmentally significant sites around your community.
Invite an Elder to join you to share stories of place and to share stories about how the land has changed yet how significant it still is today.
Attend a traditional ceremony, especially one with a call to action, if possible.
Create a cultural ambassador program; have students work with a mentor to learn traditional ways of knowing.
Start a Sacred Geography Project - what makes it sacred, how will you teach others about it and share this knowledge and place? Is there more to your "place" than you know?
Contributed by Cheakamus Centre staff: Environmental Learning Teacher, Heidi Lessman Simm