​A Sustainable Holiday
December 12, 2019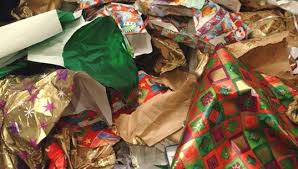 In December 2017, the Globe and Mail reported that Zero Waste Canada, a Vancouver-based advocacy group, estimated that each Canadian toss about 50 kilograms of garbage over the holidays, 25 per cent more than the rest of the year, thanks to the purchases of 3,000 tonnes of foil, 2.6 billion Christmas cards and six million rolls of tape.

Altogether, 540,000 tonnes of wrapping paper and gift bags are thrown out each year!
Makes you think...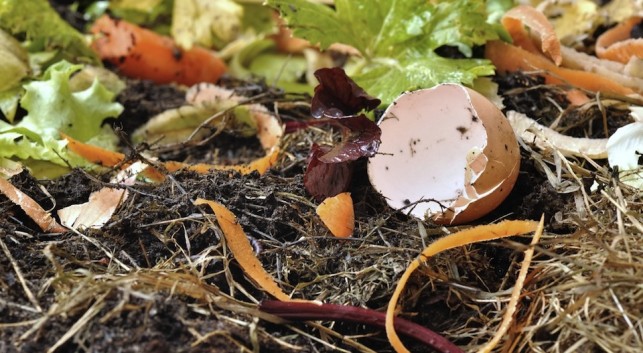 But this doesn't apply to you, YOU recycle and compost every chance you can and even educate others on its importance (whether they want to listen or not). YOU haven't used a plastic bag or really any plastic product in years. YOU can't even recall the last time you didn't conserve energy whenever possible - even to the point of obsession!
If you've been making a serious effort to live more sustainably, the holidays are here to test you!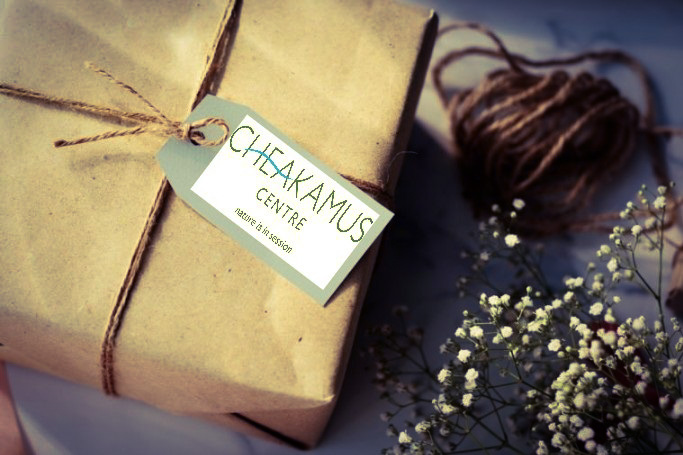 The season of giving can also bring with it a lot of challenges. The variety of people on your gifting list, your budget (because come on, this is always a factor), all the holiday parties (whether you are hosting or attending), the huge pressure to create perfection, and of course time (or lack thereof). And that's all before you factor in the incredible carbon footprint or social impact with almost everything involved with the holiday season.
Yes, it can seem daunting to ensure that your holidays are eco-friendly, but don't feel stressed - you're not alone.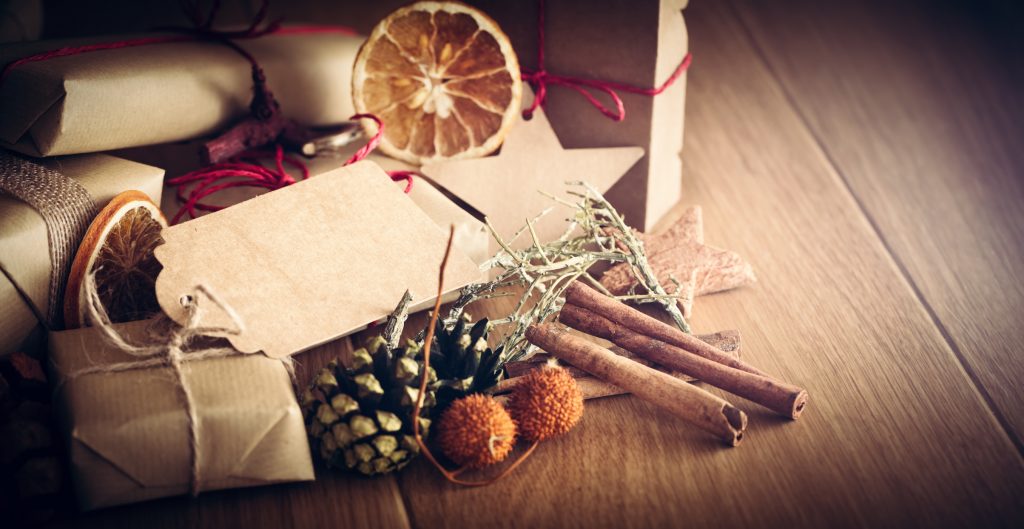 Most holidays just plain stress people out. You don't have to lose your past traditions to be kind to the environment. Beat the consumerism and waste - from decorating to gifts and beyond – discover these 20 easy, enjoyable ways to create an eco-friendly holiday to help reduce your environmental footprint this holiday season.
Give a gift that will spark curiosity about the natural world. For example, a park, a museum, or a gallery membership, or perhaps a tree you plant together.
Give socially conscious gifts - shop fair trade.
Use less gift wrap or choose alternative material. Use fabric, old maps, recycled burlap and even cereal boxes – check out Pinterest for some inspiration! Remember to save and re-use ribbon from year to year.
Give an experience. For example, event/performance tickets, cooking classes, a camping trip etc.
Educate sustainability. Instead of just buying things that are green, try buying things that teach green. Perhaps a gardening book accompanied with some garden tools.
Use decorations that are made from wood and other natural substances. Craft your own tree ornaments using recycled materials, or items you would have tossed in the landfill otherwise. Perhaps take a nice nature walk and find great ornaments that have fallen off trees/shrubs etc.
Give a service - provided by you or a local business. For example, a child care gift certificate, a massage, music/dance lessons, hire a chef in etc.
Shop local. Locally manufactured items do not have to be shipped across the country, thus reducing the amount of vehicle pollution needed in order to get them to you.
Give gifts you make yourself. They often have more meaning (especially for adults) and a smaller environmental impact than mass-produced items. Some examples: cook or bake a gift, write a story about the person or poem (or song - campfire perhaps!) or glaze some pottery.
A living tree is eco-friendlier than an artificial tree (which can't be recycled) - just be sure to purchase it from a sustainable tree farm or look for potted trees (for those of you living in condos), which will live year-round or even rent trees (if available in your area).
Put your money to work helping others and the planet. For example, gift an adopt-a-wildlife or an adopt-a-tree etc.
Food waste is an issue year-round, but the indulgence of the holidays can make it even more of an issue. Be realistic about how much people will eat, what they want to eat (skip items that you know no one will eat - yes, you, fruitcake), stick to your grocery list and try to make everything from scratch (there are plenty of food items that are sold ready-made and are not environmentally friendly). Maybe even try incorporating more plant-based dishes that put less strain on the environment during production. When selecting your meats, choose items that have a smaller carbon footprint. Don't toss leftovers - compost them or feed them to animals in order to reduce waste.
Send e-greetings, but if you must mail cards, keep your card list to a minimum and if possible, send postcards (on recycled paper) to save paper on the envelopes. Recycle the holiday cards you receive or make gift tags out of them for next year.
If it's time to replace your holiday lights, choose LEDs. They consume less energy and last longer, which results in less waste over the years. You might also consider setting your lights on a timer, so you don't forget to turn them off. And remember to unplug unnecessary electronics before you go to bed or if you're away overnight.
Give the gift of charity – plant a tree, donate money, or support a favourite charitable organization in their name.
Offset your travel. Companies like CarbonFund, can offset the carbon emissions generated by you by planting trees or investing in renewable energy projects. Purchase these carbon offsets to minimize your impact on the environment.
Adjust your thermostat. You can save energy by turning the thermostat down at night and bundling up under the covers.
Stuff stockings with nuts and fruit instead of items made of plastic or packaging – as we all know by now, plastic last hundreds of years in a landfill.
Donate any unwanted items or those that now are replaced by new gifts
Share these sustainable holiday tips with your friends and friends! The holidays are supposed to be spent with those closest to you. Ask them if they would be willing to join you on an eco-friendly holiday.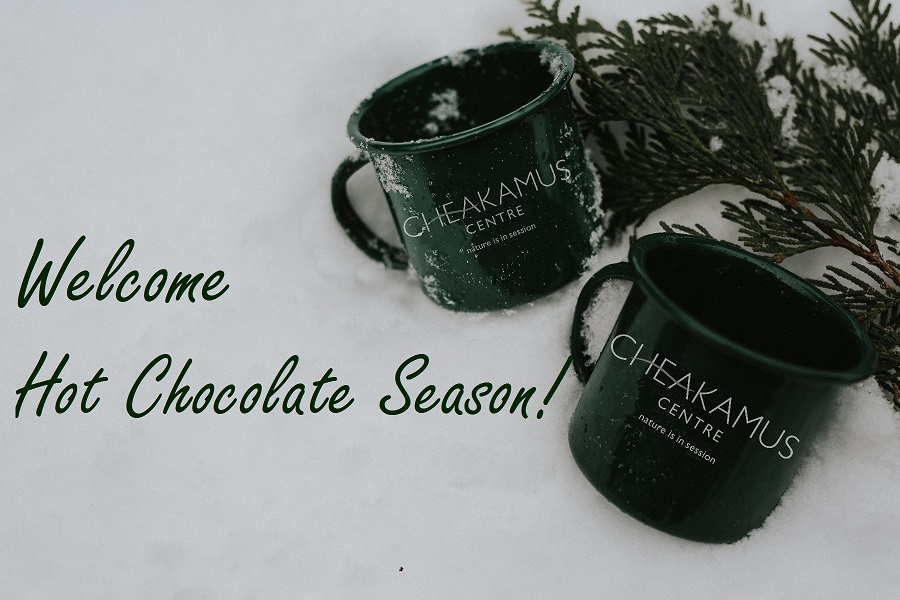 Contributed by Cheakamus Centre staff: Communications and Marketing Manager, Sepideh Tazzman