Farm to School Life
October 01, 2019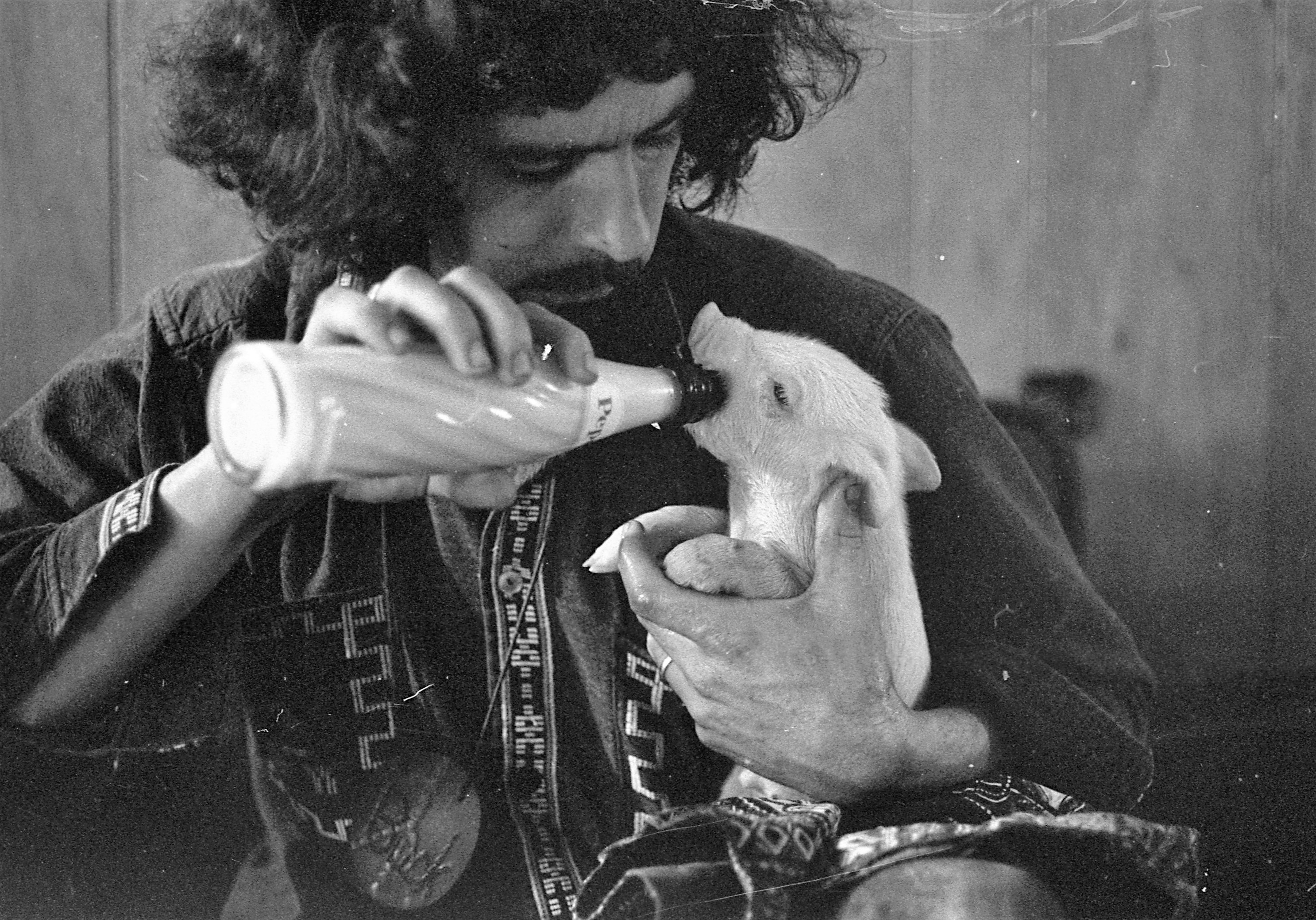 Since the early 70s, the Outdoor School farm has been an integral part of the educational experience at Cheakamus Centre.
Over the years, the farm has been home to honey bees, friendly, domesticated pygmy goats, pigs, chickens, ducks, sheep, and even the occasional pony and cow!
More recently, the Cheakamus farm has expanded to include several raised vegetable garden beds, and a heated greenhouse for year-round growing. These efforts have been generously supported by Friends of Cheakamus and granting organizations that include: Farm to School BC, TD Friends of the Environment, Whole Kids Foundation and Whistler Blackcomb Foundation.
There are endless lessons to be learned in and around the farm.
The more students can touch, smell and taste the things they are learning about, the more educationally powerful the experience becomes. For many, they are learning for the first time how food is grown and the resources it takes to make just one meal.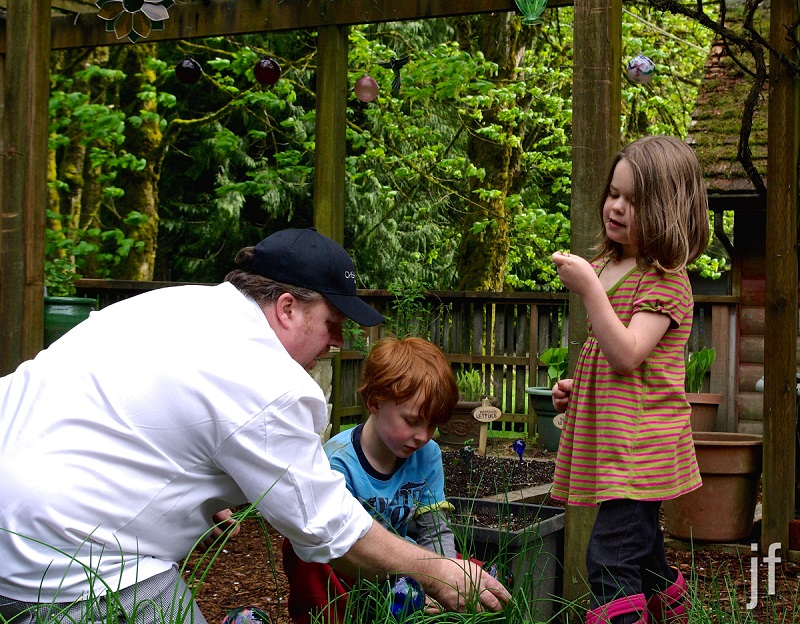 It is essential that kids understand where their food comes from, and learn at an early age, how to make healthy food choices.
Having the opportunity to witness first-hand the power that food has to connect people and build a sense of community, plus having the ability to combine the love of working with kids with the fast-growing Farm to School movement is incredibly rewarding.
Cheakamus Centre, Project Manager, Cathy Jenkins and Executive Chef, Wade Rowland are actively involved in several local and national initiatives, including: National Farm to School Conference, Growing Chefs, Eat Learn Lead with Rockridge High School, North Shore School Food Network – this is a network of teachers, parents, administrators spearheading healthy eating projects in schools, plus more!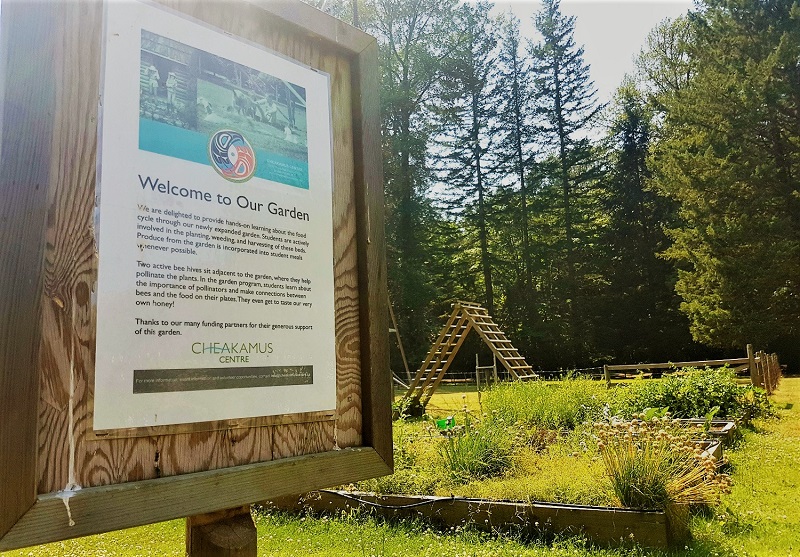 While "Farm to School" initiatives are unique to each school and community, common to all our efforts is to bring local, healthy food on the minds and plates of students; provide vibrant hands-on learning opportunities and grow community connectedness.
Executive Chef, Wade Rowland has been a busy-bee lately!
Not only is Chef Wade an integral part of the Cheakamus Centre kitchen services, he is also very actively involved in the farm and gardens onsite at Cheakamus Centre.
In May 2019, Executive Chef, Wade Rowland attended the Farm to School BC Conference in Victoria, BC. This conference gathered over 450 expected participants from across the continent for an opportunity to learn, celebrate, share and inspire the movement to bring healthy, local, and sustainable foods to the minds and plates of students in Canada and beyond. The Conference emphasized scaling-up efforts and evaluating impacts of farm and local food to school activities happening across Canada – putting more healthy, local and sustainable foods on the minds and plates of all students. Farm to School is bigger than what kids eat for lunch; it is about cultivating healthy, well-nourished students while simultaneously creating strong communities and resilient, sustainable regional food systems.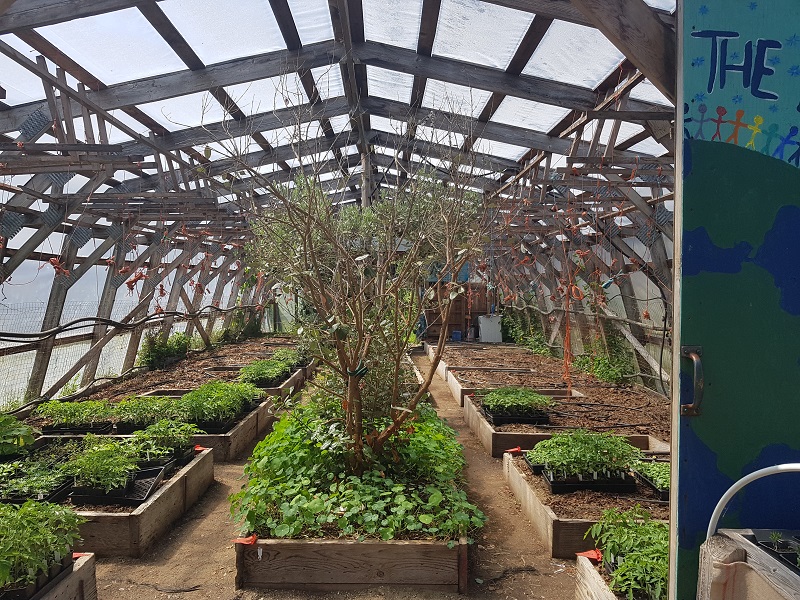 Additionally, Chef Wade was involved in the annual Eat, Learn, Lead event by the Rockridge Environment Club at Rockridge Secondary School in West Vancouver, BC.
Senior high school students were tasked to guide a group of Elementary students through making a meal for the entire group. The idea was for students to gain some mentorship experience and apply some of the skills taught in the food class - from working in the gardens, through preparing the meal. Every year, they invite a guest chef to attend and help in the development of the menu, recipes and shopping lists. The committee for the event is headed up by one of the senior high school students from Rockridge Secondary School, and Ms. Kelly Skehill, the foods and nutrition teacher.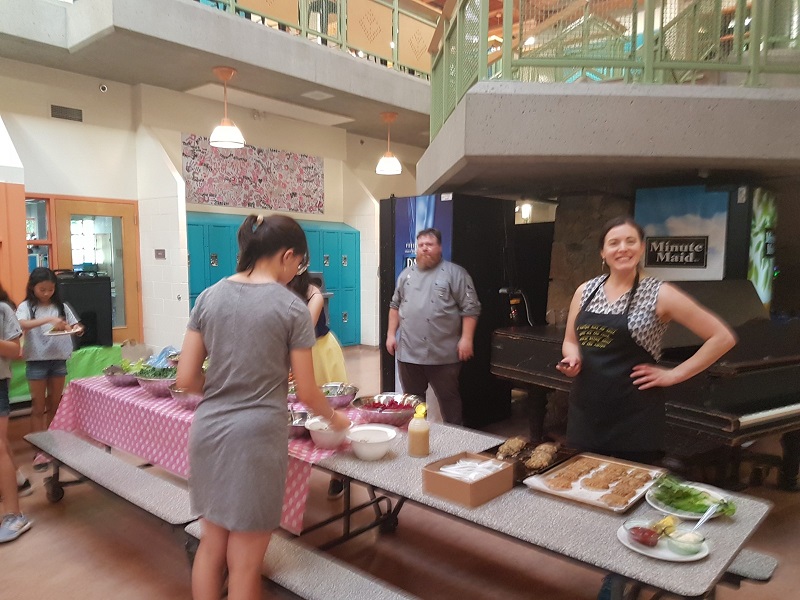 This year the theme for the Eat, Learn, Lead event was "plastics in the ocean".
The goal was to create a menu that involved elements from the garden, local ingredients as well as a food element that would be affected by the plastics entering the ocean. Students were expected to create a menu that was culturally appropriate and had an element to link to local food systems.
The "order guide" or "shopping list" also highlighted the reduction in plastic packaging, by buying items that were not encased in plastic. One example of how Chef Wade incorporated this theme in his menu selection was in the case of the honey used in the lemonade - he reused the plastic honey bottle as a container for the salad dressing.
The menu also consisted of a salad bar, which harvested the garden and used the beets, radish, peas, as well as different types of lettuce and herbs. The salad dressing was a maple dijon dressing, using the various big leaf maple trees in the area. As a refreshment, they also served a fresh made lemonade with honey and sumac. The main course consisted of a potato, lentil and chick pea patty with flaked wild sockeye salmon, served with a bun and burger condiments. Dessert was a delicious berry crumble, using the berries grown locally.
50 to 60 grade school students participated and were broken into three groups or 'pods'. They were further broken into four stations and each station was assigned two senior high school students. The high school students provided oversight and guidance while the younger students prepared the food. Each pod had one element of the menu to take care of and a 40- minute window in which they received instruction and a demo, washed up and started cooking.
Essentially, the meal went out pretty much on time and was healthy, hot and delicious!
Chef Wade said, "to see all those little kiddos boiling syrup for the lemonade, using blenders and food processors, knives, and boiling and mashing potatoes mixing and forming the burger patties was a fun, and somewhat of nerve-wracking experience." The senior students were an awesome group of young folks, who were super engaged and helpful, and further feedback from Chef Wade is that he would do it again "in a heart beat!"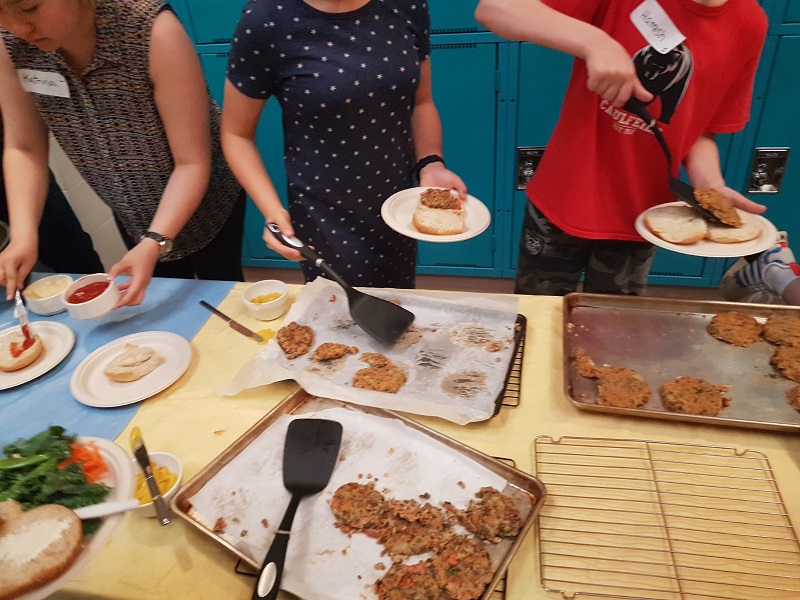 One for the books, for sure!
October 2019 is also Farm to School month.
Chef Wade will be attending the THESA (Teachers of Home Economics Specialist Association) Conference on October 25, 2019 in Chilliwack, BC. This Conference will focus on "Farm to School" this year and will provide an opportunity to learn about what is being brought into the classrooms, help develop our own strategic plan, and network with educators from around BC.
Moreover, beginning in the second week of October until November 25th, Chef Wade and Sous Chef Amy will be volunteering in a seven-week program with Growing Chefs at Norgate Elementary School. This will be the second year that Chef Wade is involved in this program, which introduces classrooms to growing food and healthy eating in weekly lessons guided by local Chefs, Educators and Growers.
Exciting times ahead!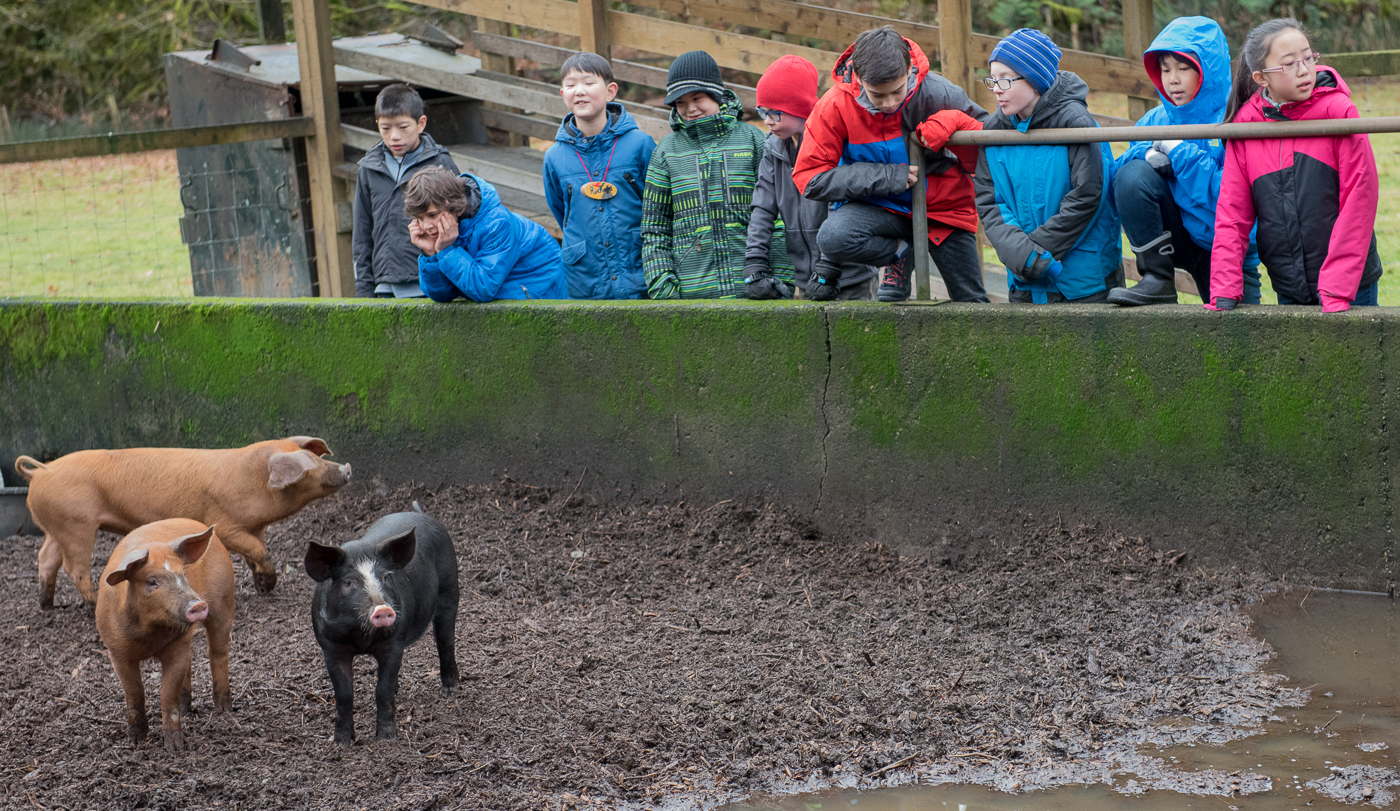 Collaboratively Contributed by Cheakamus Centre staff: Executive Chef, Wade Rowland; Project Manager, Cathy Jenkins, Campus Renewal; Communications and Marketing Manager, Sepideh Tazzman