Indigenous Education
October 15, 2019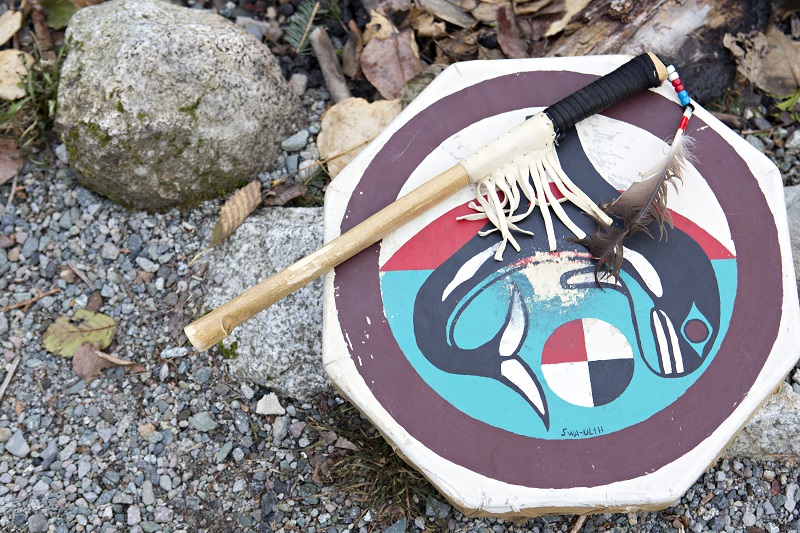 I've been searching for a way to connect the many ideas and themes relating to Indigenous learning for our 1st Cheakamus Centre blog of 2019-20.
This has been a rich area of experiential learning and growth for us over the past several years full of many takeaways and representing the perspectives and voices of a wide range of people. And then it came to me: an article recently sent by our District Principal for Indigenous Education, Brad Baker titled 'Old Ways are the new way forward: How Indigenous pedagogy can benefit everyone' by Jean-Paul Restoule and Chaw-win-is. The article's main premise is that 'traditional Indigenous ways of teaching and learning are relevant not only for Indigenous people, but for the education of all people'. The authors use examples including experiential opportunities, character education, commitment to the environment, parental and community engagement, and hands-on activities to show that these practices and pedagogies representing indigenous teaching principles are now more relevant than ever. I couldn't agree more.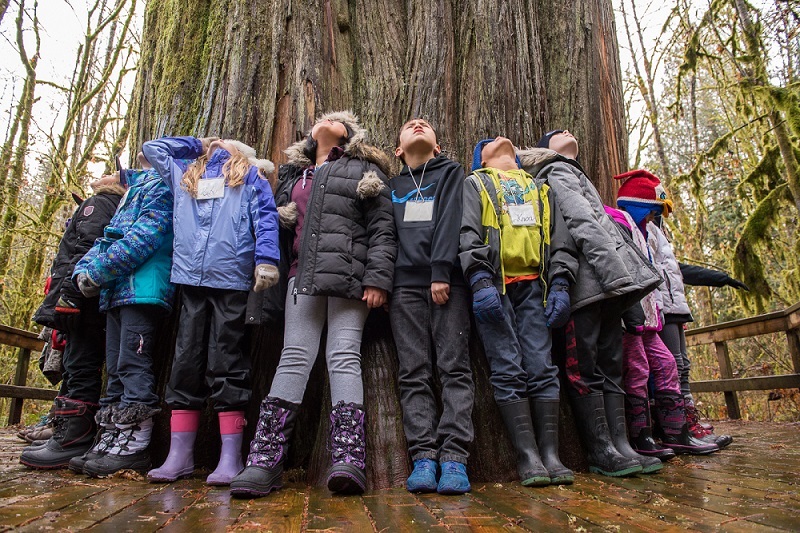 'Sticky Learning'
I've shared the following story countless times because it seems to be a recurring theme in my conversations with adults that attended programs here as children. Several years back, a parent volunteer on our Gr. 3 Skw'une-was program pulled me away from the outdoor fire at the longhouse during the parent orientation session. They clearly had something on their mind and in a very sincere and reverent manner shared the following:
"I need to tell you that I went to school in North Vancouver as a kid and went to all of the programs at Outdoor School in Gr. 3, 4, 6 and then again as a high school counsellor. I loved all of the programs and was one of those kids who would choose a week up at Outdoor School any day over my regular classes. I'm not quite sure how I managed to pass some of my classes given how much time I spent here! But the funny thing is, the 2 days I spent at the Bighouse in grade 4 seem to be etched in my mind. The memories I have from that program are much 'stickier' than those from my Outdoor School program experiences despite having enjoyed them so much."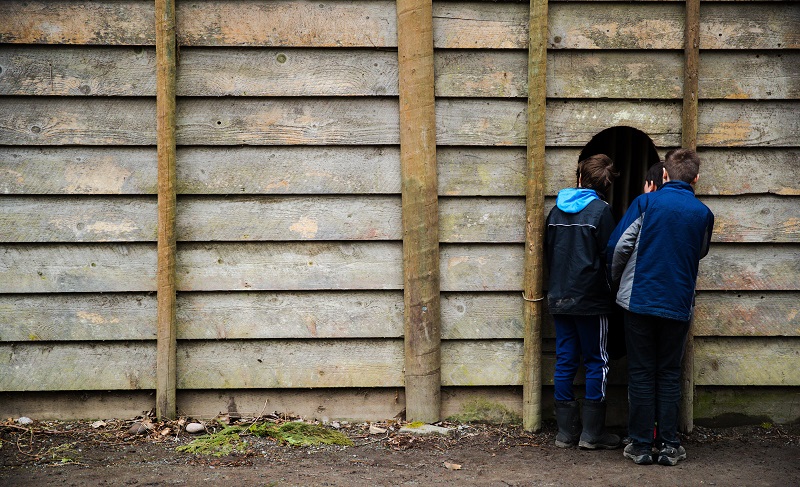 The parent went on to share their Bighouse 'baby name', descriptions of their family group (fishers and hunters) and other detailed recollections from a 28-hour period over 30 years ago. Impressive. But what's more compelling is that I hear this story retold in different ways by other parents every year. The sense of a shared generational experience in a powerful location (longhouse) with a strong sense of place is surely part of what brings these memories forward but it's much more than that. The note I received below from a parent, whose daughter was initially very anxious about attending the same Skw'une-was program, reflects some of the powerful connections that speak to the nature of why these experiences are so 'sticky'.
My daughter just participated in the Big House trip. I just wanted to share some feedback with you about her experience.
Based on the stories and experiences she shared with our family after she got back from Big House, I can confidently say this was an incredible learning opportunity for her and that the learning was very "sticky" because of the experiential education involved. My daughter was very nervous about going to Big House – she talked about it over Spring Break and was very nervous the morning that they left.
When she came back and told us about her experience – learning Squamish, being part of the Cedar working family, sleeping in the Big House, eating Bannock, learning about bats and night vision, doing chores (and what the best and the worst chores were). Her new name "Young Eagle" (she can't remember the First Nations name, but she remembers some other words and traditions – like the talking stick and how to respond when you're ready to listen). How it rained, but it was kind of sunny and just sprinkled most of Monday – about sleeping on the platform in Big House in the rain, and being at the fire in Big House…….All of that from a quiet girl who was very nervous about this experience.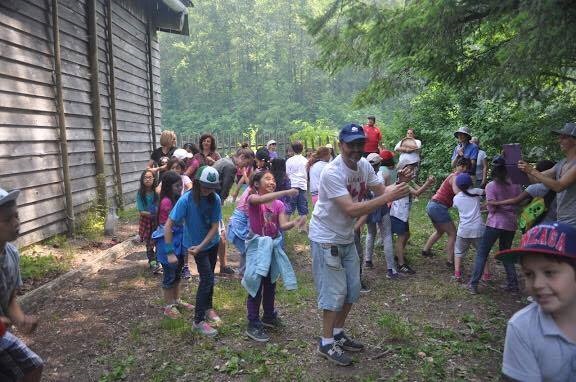 I want to say how much I appreciate this opportunity for really deep learning. This is a kind of learning you don't get in the classroom. It's deep, thoughtful, sticky learning that will resonate with her probably throughout her life. She seemed to come back a little wiser, a little more independent.
So, what's going on here? What is it about these experiences that produce such powerful learning?
I don't think there's a single answer to be found but rather an appreciation of an approach to learning and educational design that is student-centred, experiential, community-focused, relational, respectful of ceremony, and deeply rooted in place. Not surprisingly, all of these principles are reflected in established indigenous pedagogy and are considered integral elements of progressive contemporary approaches to education.
Recognizing and better understanding the different ways these approaches can be applied across all our indigenous cultural and environmental programs has been an ongoing focus at Cheakamus Centre and one that we're excited to be sharing with the many visiting educators that support our programs.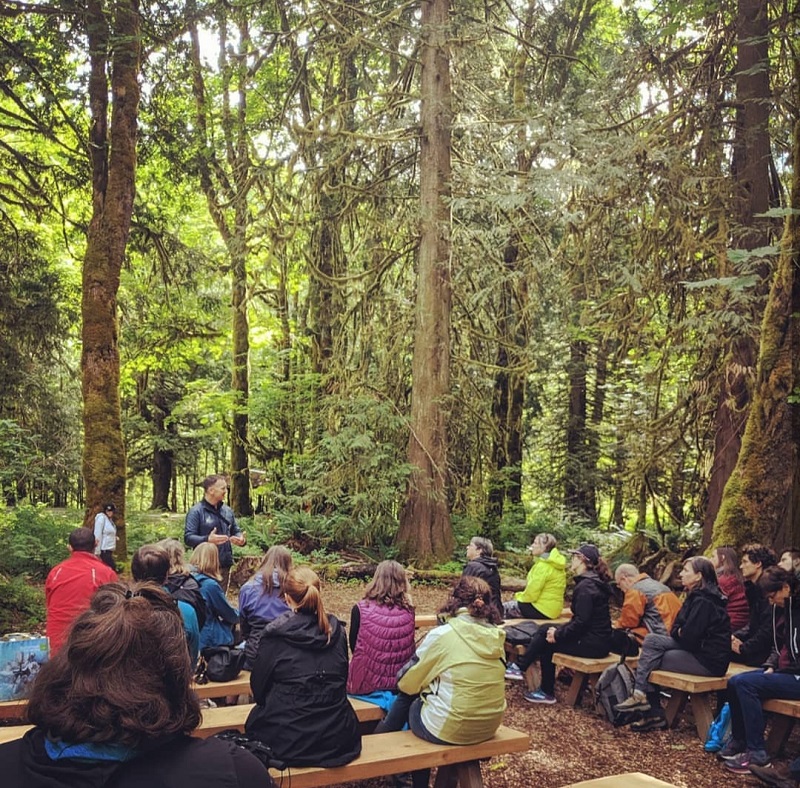 One important way in which these teachings are being shared is through the delivery of Educator Learning Workshops.
These have been developed over the past several years and range from environmental and place-based workshops to indigenous learning sessions for K-12 and post-secondary educators. The design and delivery of these day and multi-day workshops has been very rewarding for our staff as they share instructional practices and traditional knowledge with other educators from across the province. What's been particularly interesting is the extent to which teachers identify many of the exact principles that help to inform student experiences as being the most meaningful for developing their own practice. Some feedback from some of the workshop participants is noted below.
-A highlight for me was being guided by the kind, gentle, patient, and knowledgeable First Nations Interpreters. They provide holistic learning environments when sharing the knowledge, ways of life, and traditions of the Coast Salish Peoples. This helps to ground you in the moment, resulting in feeling connected to the place and people around you and makes the learning meaningful.
-Thank you to the cultural staff for sharing their knowledge and stories with us. Beyond teaching us cedar weaving, fishing and ethnobotany, they were open to answer any questions about how we as educators integrate First Peoples' perspectives into our classrooms.
-I absolutely loved meeting our teachers and learning from them. I am honored to learn with them. I am excited to share the knowledge that was given to me to share. I want to have my students make direct connections and relationships with indigenous people as I was able to.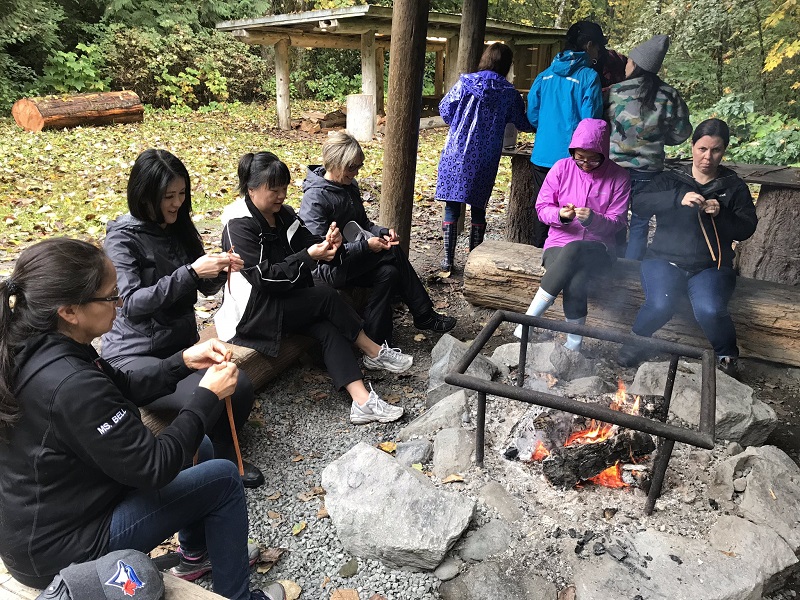 Building relationships, making connections, participant-centred learning, connection to place—all familiar concepts and ones that work equally well for all learners: adults and children alike. As educators with a mandate to continually engage in professional learning, it's instructive to reflect on how we learn best and how these approaches can be applied within our own teaching.
I would be remiss in not recognizing the impact that our people have in contributing to the success of our programs.
While this is true across all of our programs supporting many thousands of students, it's perhaps most relevant with our indigenous cultural programs. The ability to create a welcoming and supportive space within a unique physical environment is no easy task. This is all the more significant as many students and adults will be challenged with the daily routines in an outdoor learning environment. The sense of vulnerability that this presents makes the offer of support and connection all the more tangible and meaningful. Again, this may best be understood from the perspective of a parent's experience: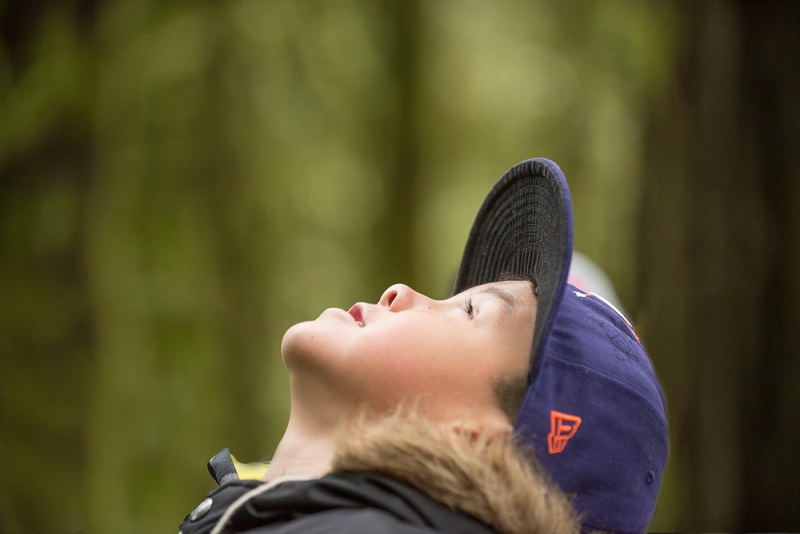 -The highlight for me was the welcome/naming. I delighted watching Matthew take the time with each child, and magically give them an identity and a connection to the land.So interesting to see the kids sitting, quiet, intent on his silence as he pondered.We see that so rarely.Wonderful.It's no wonder that parents who came as students still remember their names.

Of all the 1st Peoples Principles of Learning that inform our work, it's the relational piece focusing on connectedness, reciprocal relationships, and a sense of place that can have the greatest impact. As educators, parents and care-givers, we are all well-served by remembering this simple yet enduring truth.
So, it would seem that the 'old ways'--traditional Indigenous ways of teaching and learning--do point to a new path forward.
There's certainly plenty of evidence to be found here around the longhouse fire, where students and elders share stories, build community and create experiences that reach forward and back in time.
Image #1 ©: Gadbois Photography

Contributed by Cheakamus Centre staff: Director of Educational Programs, Conor McMullan